Top Things to Consider while Travelling in Covid – 12 of the Most Important Ones!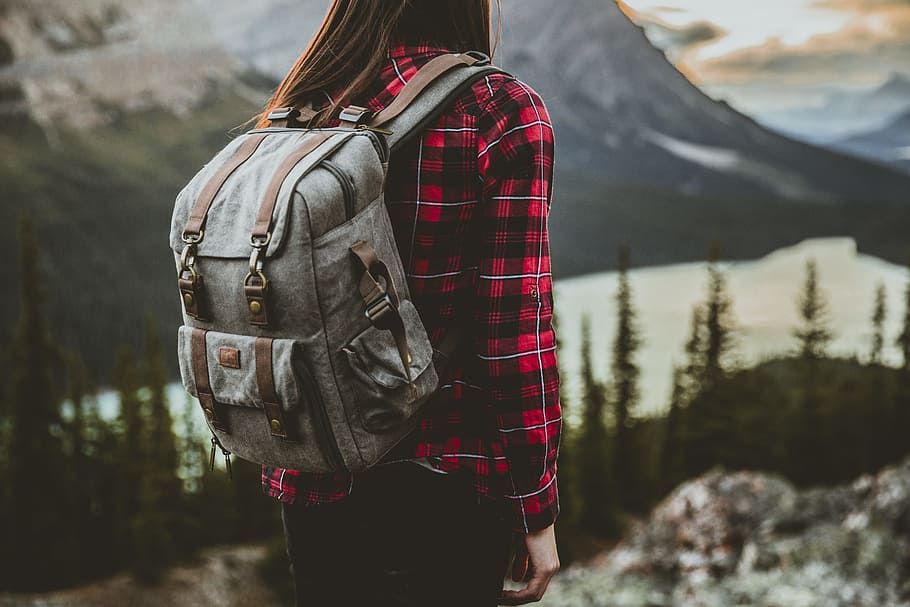 Travelling during COVID? Is it secure? Is it a good idea? And, for that matter, is it even possible? Contrary to popular belief, the answer (within reason and with certain caveats) is now "yes" to all of the above! That's right, after months of being cooped up at home, with international borders blocked and rigorous travel restrictions in place, we've been given the green light to pack our belongings and hit the road once more.
But that doesn't make things any easier! Despite the fact that the vaccine is being pushed out, virus levels are decreasing, and travel corridors are opening up, satisfying your itching feet is neither easy nor risk-free. However, I've also gained some important knowledge about traveling during a pandemic along the road! Do you intend to take advantage of the opportunity for travelling again? Would you want some suggestions on how to arrange a trip in such turbulent times?
Well, I'd be delighted to assist. So, today in this article, I have jotted down 12 things to consider while travelling in these new normal days! Also, these are the best holiday travelling tips during covid-19. So, without further ado, let's get started!
1. Get Ready to Dig (and Be Thoroughly Confused)
My first advise is a word of caution as much as anything else!
The key to a successful trip during COVID-19 is research. You must learn which places are available, what you must do to go there, whether anything is likely to change in the near future, what restrictions apply both at home and abroad, and so on.
Unfortunately, in my experience, the process of conducting this research will lead you down a series of rabbit holes and several dead ends!
2. Maintain Control of Your Travel Expectations
COVID travel limitations imply that, for the first time in my life, I won't be able to go anyplace in the world! The days of closing our eyes, spinning a globe, and sticking out a finger to choose our next location are long gone.
As of 2022, we must adapt our strategies to accommodate the pandemic. The good news is that many great, adventurous, and Instagram-worthy locations are now available to the public, so you'll still have a terrific time!
But it's always a good idea to maintain an open mind when deciding where to go. You may have to postpone your first-choice trip and settle for a destination you would never have considered previously.
3. Use only official sources of information!
Next, use caution in a) where you seek information and b) what you choose to trust. That's probably excellent advise at any time, but it's especially important when traveling for COVID-19!
Consider blog entries. They can be a terrific source of information on practically everything, but they aren't suitable for destination-specific information on corona virus recommendations. Why?
Because you can't ensure that everything is up to date and/or correct.
4. Determine Critical Information
Now that we know where to hunt for information, let's more specific about what we're looking for. I propose looking for terms like "[insert destination] COVID limitations" and "rules for traveling to [insert destination]" online.
Then, follow the links to official websites and pages that guarantee the essential information. You want to know stuff like: Is it legal to travel to/from this location?
Is it necessary to have (and produce proof of) a negative COVID test prior to departure/arrival? Will you have to be tested again before returning to your native country?
Similarly, pay attention to the text on websites.
5. Bear In Mind That All Locations Have Their Own Rules
Another critical aspect to emphasize while researching COVID travel regulations is that you will never investigate a single location (i.e. your potential destination). You must also familiarize yourself with the laws of your present nation (i.e. your starting point).
This is one of the reasons why the travel research process can be so lengthy and frustrating! You're performing double duty, researching regulations for two distinct locations, each with its own distinct and ever-changing set of criteria. Nonetheless, it is critical that you do. Assuming that it is OK to leave/enter one location without investigating the other is a formula for catastrophe.
New Zealand, for example, is now on the UK's green list. Thus, the government has given me the green light to purchase a plane ticket and fly to the southern hemisphere.
6. Examine the information provided by the airline as well!
Consider the following scenario: you've conducted your research, are familiar with the regulations and your obligations, and are now looking for flights (or other modes of travel) to your desired location.
Keep an eye on the airline's website for updated information. Not conducting adequate research on airline policy is one of the several pandemic travelling errors that may be made.
Conduct a last check to ensure that the section on travelling is accurate. It may reveal information about yourself that you were unaware of.
Similarly, if/when you purchase a ticket, periodically visit their website and keep an eye out for emails.
7. When in Doubt, Inquire
Knowing where to go for travel information on official websites is one thing.
Finding it is another problem entirely!
I've spent literally hours scrolling up and down government websites, poring over walls of bland, unoriginal language in search of answers to my problems. I'd have a browser window crammed with open tabs, each containing information about a different subject.
And, occasionally, I would still be unable to locate just what I want.
If you ever find yourself in a similar situation, bashing your head against the wall, try seeking clarity. Locate the relevant embassy's contact information, write them an email detailing the situation/confusion, and see if they can respond succinctly, promptly, and intelligibly.
8. Do Not Remain Satisfied With Your Laurels
Portugal was just added to the UK's green travelling list. Numerous couples, families, and groups of friends seized the opportunity to spend a much-needed holiday in a sunny foreign destination in response.
However, the government has officially designated it as amber.
As a result? All those who booked flights and accommodations are being forced to shorten their vacations and return to the UK in order to escape quarantine.
Now, do not be concerned.
You'd have to be really unlucky to end yourself in a similar position, so don't let that deter you from traveling. I mention it just to demonstrate why it's critical to stay current on news, rules, and guidelines while you're abroad!
Keep aware of domestic developments in terms of border closures and quarantine regulations. Additionally, check and double-check the local news to see if anything has changed.
9. Be Flexible
If you are accustomed to having supper around 7 p.m. but wish to skip peak hours, be prepared to make accommodations. Consider dining sooner or later in the day, exercising at a different time, and changing "regular" activities to avoid more congested locations.
10. Proof of insurance
Certain destinations need evidence of travel insurance that includes medical coverage. Your adviser (and our in-house insurance guru) can assist you in navigating the various forms of travel insurance available so that you may select the best solution for you.
11. Be Patient
Things are going to change, and we are all adjusting. If the aircraft boarding procedure or dining experience takes longer or is different than what you're used to, exercise patience and keep in mind that everyone is working to keep you, your fellow travellers, and the workers safe.
12. Don't Forget Your Mask During Travel
Many hotels are beginning to mandate masks in public areas, even if the destination does not. Take precautions and carry a mask (or two!) for the benefit of everyone.