The days when having beautiful skin was the only thing a woman cared about are long gone. Everyone these days wants skin that is soft, smooth, and shiny-free. With our busy lives, unbalanced eating habits and poor sleep, getting picture-perfect skin has become almost impossible for most of us to achieve. Many people use skin and beauty products, but nothing compares to how healthy and wholesome natural goods are, even though there are a lot of them on the market. So, go into your kitchen right now and make some of these quick and easy home remedies that promise to make your glowing skin in no time! Today in this article, we will share with you 10 beauty tips for glowing skin at home. Also, all of these tips will include certain home remedies for glowing skin. So, let's get started!
1. Turmeric
Turmeric is a beautiful spice that has a lot of antibacterial properties. It will never let you down, and you can use it in many different ways. Turmeric is a powerful antioxidant that helps give your skin a healthy glow. It has curcumin in it, which is an anti-inflammatory ingredient that helps to reduce puffiness and redness in the skin.
What is the best way to use turmeric for your skin?
In a bowl, mix together half a teaspoon of turmeric powder and a cup of gramme flour (chickpea flour). Add enough milk or water to make a smooth paste, stirring all the time. Now, add a few drops of rose water and mix everything well. Then, spread this paste all over your face and neck and let it dry for a few minutes so it can work its magic. Cold water should be used after that.
2. Honey
Honey is a great moisturiser that helps keep the skin healthy. Honey's antibacterial properties help to prevent infections and reduce blemishes and acne at home, as well as to keep your skin healthy and clear. Honey makes your skin look clean. It has bleaching properties and helps to get rid of dark spots and scars.
What Is the Best Way to Use Honey on Your Skin?
You can put honey on your face and neck right away, but make sure your skin is clean and wet. Take some time to rub it in to let it sink in to your skin. Rinse with warm water now.
3. Olive Oil
Olive oil is an antioxidant, which means it helps keep the skin healthy. It helps to keep your skin from ageing too quickly. It is well known that applying olive oil to the skin after being in the sun can help fight cancer-causing cells in the skin. People know that olive oil can help with skin damage. If you have dry skin, this is good for you. It also enhances the radiance of your skin.
How Should You Apply Olive Oil to Your Skin?
Putting a few drops of olive oil on your face and neck before you sleep is a good idea. As you massage for two to three minutes, move your hands up. Now, wet a towel, wring out the water, and put it on your face and neck for about a minute. It's time to wash the cloth again. Gently wipe the face and neck with the cloth to get rid of any oil. Another towel should be used to dry the face and neck.
4. Orange Juice
Oranges are thought to be a good source of Vitamin C and can help you get rid of waste. A glass of orange juice every day can help clear the complexion and make the skin look better in no time. Orange, which has a lot of Vitamin C and citric acid, also helps to clear up acne and tighten the skin.
How Can You Use Orange Juice to Improve Your Skin?
Then, make it a habit to squeeze a few oranges every day. Add a little salt and black pepper to this juice and drink it with your breakfast. You can also make a smooth paste with a few pieces of orange peel and a few drops of rose water. When you've used this paste on your face for about 15 minutes, rinse it off with lukewarm water.
5. Milk
Tyrosine, a hormone that controls melanin, makes the skin darker. Mild helps keep the level of Tyrosine in your skin in check and gives you a healthy glow. Raw milk is one of the easiest things you can find to keep your skin healthy.
6. Besan
This has been used in homes for years. It has never failed us when it comes to better skin and brighter eyes. There is a natural exfoliant called besan, which is also called gramme flour. It helps to remove dead skin cells from the surface of the skin. You don't have to spend a lot of money on cosmetics or face packs from the store. Besan is a miracle worker because it brings healthy, fresh skin to the surface.
How Do You Use Besan on Your Skin?
Besan is made by mixing it with water, milk, or other things. As a pack, it is put on the skin. Sugar is sometimes used to help people get rid of dead skin cells.
7. Cucumber for Glowing Skin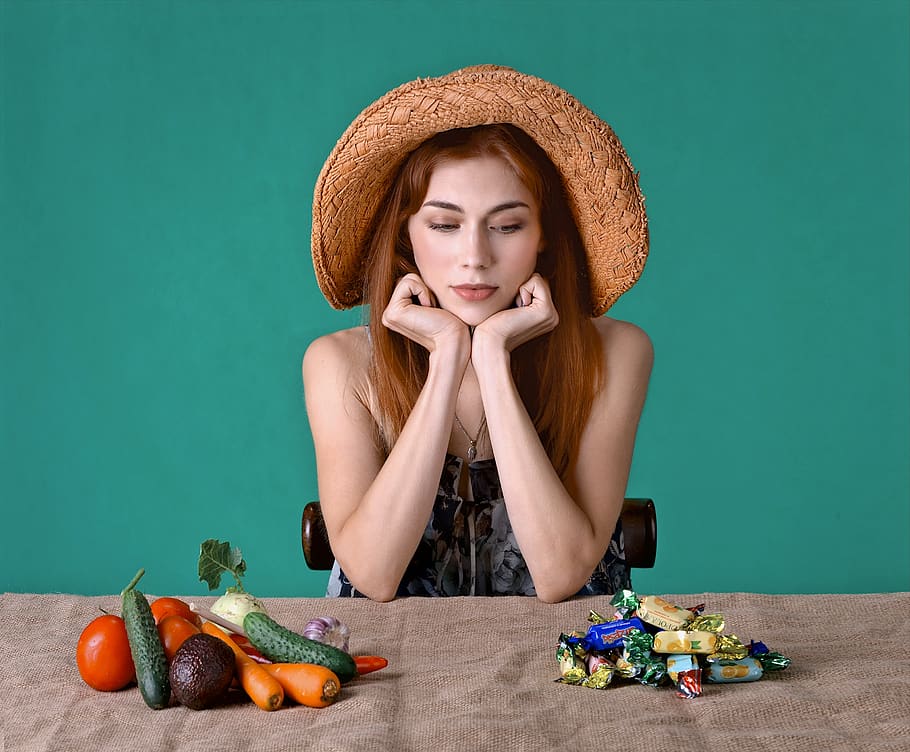 Do you have dry skin, chapped lips, and dark bags under your eyes? Make sure you eat cucumbers not only for food, but also for beauty. Cucumber's pH level is the same as our skin's, which is why it's good for our skin. It helps to replenish the skin's protective layer and keep the skin moisturised, giving it a healthy glow and making it look younger.
How Can You Use Cucumber for Your Glowing Skin in the Best Way?
You can put slices of cucumber on your eyelids, as seen in publications and on TV shows. You can also use a blender to get the juice out of cucumbers.
8. Papaya
One of the things that makes this fruit a great beautifying agent is papain. Papain is not only good for the liver, but it is also good for the skin, too. This enzyme can be used to lighten blemishes and scars because it can make skin lighter. Papaya is also a mild exfoliant that helps get rid of dead skin cells and dormant protein cells that can't be used. It has great results and keeps the skin looking young and healthy, with a lovely shine.
How Can Papaya Help You Get a Clearer, Clearer Skin?
Papaya can also be ground up in a blender, and the paste that comes out can be used on the skin in a lot of places.
9. Aloe Vera
Aloe Vera has a lot of vitamins and antioxidants that are good for our skin, which is why we use it. The plant Aloe Vera is good for your skin because it keeps it smooth and bright. It also helps to keep acne at bay, which is good for your skin. When Aloe Vera is used to treat sunburns, they get better more quickly than if they are not.
To keep the skin moisturised, Aloe Vera can be used on the skin. It also makes the skin more supple and reduces wrinkles.
Using Aloe Vera on Your Skin: What's the Best Method?
You can make your own aloe vera juice, or you can add aloe vera gel to smoothies and other drinks to make them more healthy. In addition, it can be sprayed on to the skin right away. Gently scrape aloe gel from the leaves and apply it to your skin to help your skin feel better. Allow it to be there for 10 to 15 minutes before you start to clean it up. Finally, wash your skin with cool water and pat it dry.
10. Lemon
Lemons have a lot of vitamin C and citric acid in them. Oxidant vitamin C is very good at what it does. It encourages the growth of collagen, which helps keep the skin's elasticity. It also helps our skin become lighter and more moisturised, which is good for our health. It's very good at getting rid of dark knees and elbows.
As a result of their antimicrobial properties, lemons can help to keep infections and acne at bay. They also help us clean our bodies.
How Can One Use Lemons to Improve their Glowing Skin?
We drink lemonade every day to boost our immune system, get rid of toxins from the body and keep the skin healthy. This is a good thing to do every day.
To use lemon on your skin, start with a small patch test. When you make a 2:3 mix of lemon juice and water and apply it to your skin with a piece of cloth, do it very slowly. After 10 minutes, use cold water to rinse your face and body with clean water Then, pat yourself down to dry.