How to Start a Business in India – A Complete Guide?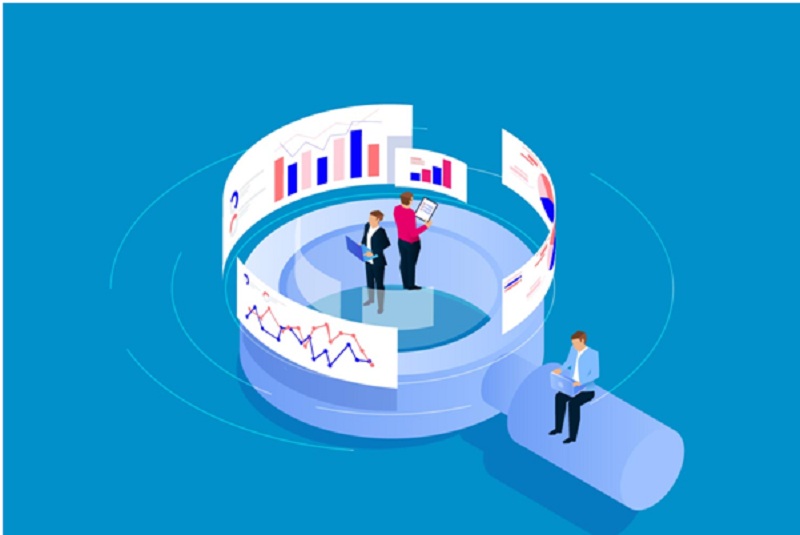 In India, to start a business is no longer tough. You can establish a small business, an internet or home-based operation, a franchise, or a manufacturing operation. There are several critical steps, including company or start-up registration, business licensing, business planning, and funding. This comprehensive article clarifies everything.
For the majority of people in India, starting their own small business is a dream. Yet many are unwilling to take the risk of starting a business out of fear of the unknown. As a result, many prefer traditional 9-5 employment and miss out on good opportunities to demonstrate their entrepreneurial potential and put their skills to more beneficial use.
So, today in this article, we will go through a beginners guide to starting a new business in India. Also, we would be looking at some of the best business ideas to get you started! So, let's begin.
How to Start a Business?
In 2004, I founded my first partnership, followed by a proprietorship company in 2007, and a private limited corporation in 2018. I have sufficient experience to take you through the process of launching a small business in India.
The first and most critical step in starting a small business is to develop a strong business plan.
What is the definition of a business plan?
A business plan may be loosely characterized as a collection of documents created by your partners and subject matter experts.
Every initiative begins with a business strategy. It serves as a guide for understanding what the business is all about, why it was chosen, and the aims it intends to accomplish. It should provide specific details about the numerous factors that must be examined prior to beginning a new firm.
Essential Elements of a Business Plan to Start a Business
A business plan is necessary for securing funding from any source. It identifies and addresses various critical business components. A well-written business plan will have the following elements.
Mission Statement: These are a few phrases describing the nature of the business and the objectives it seeks to accomplish.
Vision Statement: A strong Vision Statement explains how the business intends to accomplish these goals and makes future forecasts.
Investment: Typically, this part is authored by the project's finest writer or financial specialist. It discusses the amount of investment required for the firm and the sources of that investment.
Return on Investment: This is a critical component of a Business Plan that will be scrutinized by VCs, crowd-funding platforms, banks, and NBFCs. They're interested in learning how much money you generate from your business. Additionally, it indicates the rate of return they might expect for lending you the money. They will determine whether the return on investment is sufficient to cover the money they provide you with.
Marketing Plan: All investors will be interested in studying your marketing strategy. This paper details the market positioning of your firm. The branding approach and the market segmentation. Additionally, it discusses your strategy for acquiring clients for the new business. Additionally, marketing plans include information about how to keep clients engaged in your business.
Advertising Strategy: While starting your own firm, you do not need to bother about developing an advertising plan. Rather than that, you may simply market the firm using free tools like Facebook Business, Twitter, Instagram, LinkedIn, and YouTube.
Distribution Plan:The Business Plan outlines how you propose to distribute your business's products and services to your target clients.
Future Projections:As an owner, you are responsible for charting the direction of your firm through time. This indicates that you wish to enhance market share and profitability, diversify the brand, and other pertinent information. You will also want a growth strategy based on future estimates. This section outlines how you intend to develop the business, whether through increased production or expansion into new markets.
Key Leaders:All investors will want to learn about the people who run the firm, their roles and duties, and their knowledge in the industry.
Once you've included all of these features, you may begin seeking financing through your Business Plan.
How to Obtain Finance in India for a Small Business?
Capital is the primary prerequisite for beginning a small business in India or anyplace else on the planet. Historically, the majority of entrepreneurs supported their companies with their own funds or by borrowing money from relatives and friends. Wherever feasible, a few took out bank loans.
Nowadays, there are various options to swiftly obtain funding to establish a small business in India. There are several methods for obtaining financing to establish a business.
Funding Options to start a business in India
Venture Capital:There are several 'angel investors' or venture capitalists in India and abroad. These venture capitalists will gladly invest in your small business if it has the potential for profit and is genuine.
Crowd Funding:Crowd Funding was unheard of in India till a few years ago. There are now several excellent crowdfunding sites operating in India and internationally. You only need to join one and submit your company concept. They will solicit funds from members of the public on your behalf in order to establish a business.
MUDRA Bank:Under a program called Micro Units Development and Refinance Agency (MUDRA) Bank, the Indian government grants short, medium, and long-term loans to new and established enterprises. This is no traditional bank! Rather than that, it is a plan in which participating banks and non-bank financial companies (NBFCs) give you money on favourable conditions in order to launch a new business in India.
Cooperative Credit Societies:Numerous cooperative credit unions in India lend small amounts to individuals looking to establish their own company. The cost ranges between Rs.50,000 and Rs.100,000, depending on the nature of your enterprise.
Self Help Groups:Nowadays, Self Help Groups, or SHGs, often lend money to members for the purpose of starting a small company. Generally, SHGs offer business loans to members of a certain community or geographic region.
India's Most Profitable Small Scale Business Ideas – 2022
1. Breakfast Joint/Take-away
People choose to indulge and start a business in the F&B (Food and Beverage) industry since food is one of life's three essential needs. So long as they offer delicious cuisine, food establishments will never run out of clients. Of course, a new business does not have to be a restaurant right away. Start with a few important meals like a healthy traditional breakfast with optional snacks.
2. Juice Point/Shakes Counter
Fresh juices without preservatives are becoming a popular healthy alternative to cold drinks among Indians. That is why a juice bar is one of the best small business ideas for India. Adding comparable drinks like lemonade, buttermilk, and lassi may further benefit this small business. Of course, one can start with a fully-loaded food truck instead. As long as the food/drink is of great quality and all permissions are in line, this company concept should be a success.
3. Tailoring/Embroidery
This effective business concept is based on another basic human need – clothes, thus the market is large. Tailoring and embroidery are here for decades as a home-based company that receives and fulfils orders for small stores. To boost one's chances of success in this small business enterprise, one should have the necessary training and expertise.