A List of Top 10 Solar Panel & Module Manufacturers in India (2022)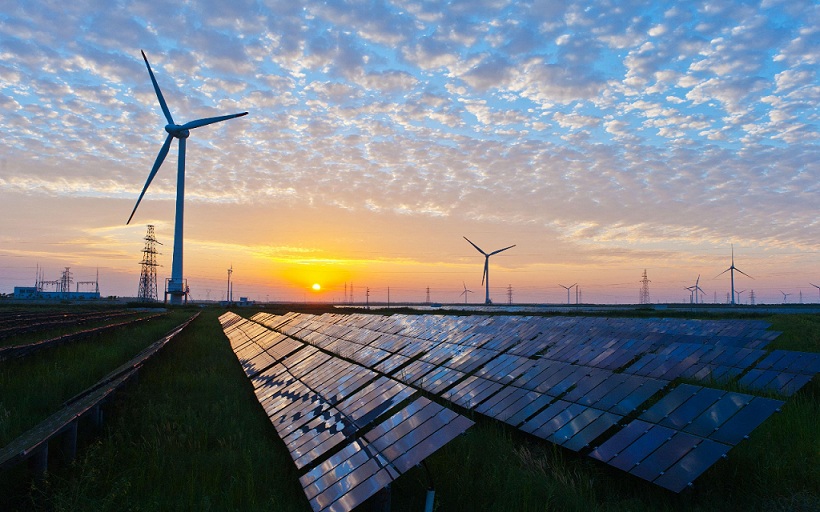 List of the Top 10 Solar Panel Manufacturers in India
The below list is not a ranking of top 10 solar panel manufacturers in India. We have not conducted any survey by ourselves. This is just the information from various sources present on the main websites and other relevant reports conducted by others. There are chances that some information may be changed now. We are ready to amend as per your recommendation. So, let's start with the information on top 10 solar panel manufactures in India in 2022.
Adani Solar
Adani Solar is the solar PV manufacturing and EPC part of the Adani Group, India's largest corporate conglomerate. Logistics, energy, agriculture, and related businesses are all growing.
Adani Solar is India's first and largest vertically integrated solar company. It is offering a wide range of goods and services in the photovoltaics industry. India's climate goals and aim of embracing a healthier energy mix are aided by the Company's position in the solar manufacturing sector.
Commissioning of projects with a capacity of more than 250 MW
Over 400 MW are currently being built.
Solar EPC company with the fastest growing rooftop and distributed solar portfolio.
Mundra, Gujarat is home to India's largest solar PV cell and module manufacturing, with a capacity of 1.5 GW.
The cutting-edge technology, which includes machinery and equipment from the best-in-class providers. It aims to aid with cost leadership, operational scale, and reliability requirements that meet worldwide benchmarks. Adani Solar has increased its yearly manufacturing capacity to 3.5 GW, placing it among the top 15 solar manufacturers in the world.
Vikram Solar Limited Group
Vikram Solar Limited (previously Vikram Solar Pvt. Ltd.) is a global leader in solar energy solutions, specialized in high-efficiency PV module production and turnkey EPC solutions.
Modules With High Efficiency 2.4gw+ Shipped All Over The World
Complete Operating And Maintenance Services Servicing Projects With A Capacity Of 660mw Or More
With a global footprint spanning six continents and a key role in developing the solar revolution. In 2017, Vikram Solar increased its rated annual PV Module manufacturing capacity to 1 GW.
India And Abroad: 1.2 Gw Annual Production Capacity 1355 Mw*+ Of Solar Projects
Since 2006, Vikram Solar Limited has been building on the Vikram Group's rich tradition and vast production experience by carrying forward the Vikram Group's rich legacy and extensive manufacturing experience.
Vikram Solar Limited is proud of its track record of installing and commissioning solar projects totaling more than 1355 MW across India. May 2020 includes continuing (Ground mounted & Rooftop).
Waaree Energies Ltd
Waaree Energies is a leading provider of EPC services, project development, rooftop solutions, solar water pumps, and independent power generation in India.
Manufacturer of Solar Panels in India
GW 2 India's Largest Manufacturer of Solar Panels
Waaree Energies' plant in Gujarat has India's largest Solar PV Module manufacturing capacity of 2 GW, allowing us to provide our customers with high-quality, low-cost solar goods. Mono and poly crystalline PV Modules ranging from 3Wp to 450Wp are available for various on-grid and off-grid applications in India and are exported worldwide.
Renewsys Solar
RenewSys is the world's first fully integrated manufacturer of solar PV modules and their main components, including encapsulants (EVA and POE), backsheets, and solar PV cells.
The ENPEE Group's renewable energy business, RenewSys, is a diverse worldwide company with a nearly 60-year history of manufacturing excellence.
In India, RenewSys has two production facilities:
Solar PV Modules – 750 MW, Solar PV Cells – 130 MW, Hyderabad
Bengaluru – 1.4 GW EVA and POE; Backsheets – 3 GW
RenewSys has a presence in India, Mauritius, Nigeria, South Africa, Singapore, the United Arab Emirates, and China, as well as representative offices in Europe, the United States, and Mexico, and an expanding distribution network.
Tata Power Solar
The company has been a pioneer in India's rooftop sector for more than 30 years, having commissioned the first solar installation in 1991 and now having a rooftop system installed base of more than 425 MW.
Cumulative Solar Rooftop Of 425 Mw++
The Largest Solar Carport In India (2.67 Mw)
India's largest corporations, multinational corporations, and institutions have chosen us as their green energy partner. Over 10,000 home clients have chosen the company as their preferred partner. Bridge to India has named India's No. 1 Solar Rooftop EPC player for the past six years.
Swelect Energy Systems Limited
SWELECT maintains a 140 MW HHV Solar Technologies (HST) production factory in Bangalore that is dust-free, clean-room, and produces world-class PV modules. HST's product portfolio includes High Quality – High Efficiency Solar PV modules with International Certifications and conformance to BIS & IEC Standards in a variety of power ratings.
SWELECT Energy Systems Limited (previously Numeric Power Systems Limited) is a leading solar power systems company with over 35 years of experience in the worldwide energy sector.
SWELECT's technological knowledge is backed up with state-of-the-art production facilities for Solar PV Modules, Solar PCUs, Servo Stabilizers, Structural and Electrical Balance of Systems (BOS) such as Module Mounting Structures (MMS), AJBs, and other components.
9000 Total Installation 140 Manufacturing Capacity (MW) 150 Installation Base (MW) 140 Manufacturing Capacity (MW) 150 Installation Base (MW) 140 Manufacturing Capacity (MW) 140 Manufacturing Cap
Bloomberg New Energy Finance (BNEF), the widely respected global industry standard in classifying solar Photo Voltaic module manufacturers, has designated SWELECT as a "Tier-1 Solar PV Module Manufacturer."
SWELECT's Solar PV Modules, including the high-efficiency PERC modules, have also been certified by the Bureau of Indian Standards (BIS).
SWELECT, with over 35 years of field experience and a team of Power Electronics professionals, continues to stay close to its clients and responds to their needs through ongoing technological innovation, rich expertise, and a customer-centric approach, even today.
SWELECT has the expertise to develop solar power projects on both small and big dimensions, with a keen awareness of customer needs and tailored solutions.
Solar System Emmvee
It has the highest market share in the distribution of its products under the 'Solarizer' brand name. With over 25 years of experience, Emmvee Solar is one of India's solar industry pioneers. In Dabaspet, Karnataka, the company have established a world-class manufacturing plant for solar water heating systems. The total manufacturing area of these units is around 25 thousand square metres.
The machines can produce water tanks with capacities ranging from 100 to 3,000 litres. They are appropriate for both household and industrial use. For our premium range of water heating systems, the company is one of the few manufacturers who have earned the Solar Key Mark. We've sold approximately 5,50,000 solar heating systems with a total installation area of 6,90,000 m2.
Premier Solar Experience
Solar panels from this two-decade-old manufacturer are guaranteed to last for 25 years. Technocrats with decades of technical and business experience are promoting it. A robust R&D team supports an advanced manufacturing facility in Hyderabad.
Incorporated in 1995 with only five employees and a startup capital of Rs. 25 lakh. TUV Intercert, Germany, ISO 9001-2008 from TUV SUD Germany, and ISO 14001:2004 from BMQR earned quality certificates IEC 61215 Ed 2 from European Solar Test Installation, Ispra, Italy, TUV Intercert, Germany, ISO 9001-2008 from TUV SUD Germany, and ISO 14001:2004 from BMQR.
With a presence in 15 countries across Europe, Africa, and Asia, Star Export House is a well-known brand. Since 2005, the company has grown at a 100% annual rat. It has earned national awards for excellence in performance, entrepreneurship, and exports.
Loom Solar
Loom Solar Pvt. Ltd., situated in Faridabad, Haryana, manufactures mon perc solar panels and AC modules with a manufacturing capacity of 100 MW. Because of its vast selection of solar panels ranging from 10 watts to 450 watts ultra high efficiency panels, the company has began operations in 2018. It has become one of India's fastest-growing solar panel producers.
Loom Solar offers the greatest choice of solar products to the Indian market, which no other solar firm currently does. The 11th Annual 2019 Golden Bridge Business and Innovation Awards in the United States of America have recognized Loom Solar ® with gold and silver awards.
Key accomplishments include:
In 2020, the world's first IoT-based solar AC module was launched.
Amazon awarded the fastest-growing SMB award for the year 2019.
They deliver solar panels within 3–5 days of ordering through a network of over 1,500 re-sellers in India.
Saatvik Green Energy
With a 500 MW annual capacity and the best available technologies such as Lead automation and Jinchen, the company offers a wide range of solar PV modules. The module are ranging from 40Wp to 380Wp, including polycrystalline, monocrystalline, glass-glass, and bifacial modules.