The Role of Emotional Support Animals in Texas: Enhancing Mental Well-being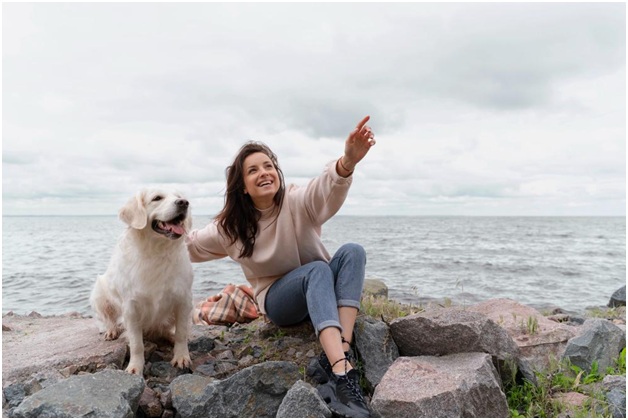 Table of Contents
In recent years, the impact of mental health on overall well-being is getting recognized. This led to various forms of therapy and support have emerged to address these concerns. One such method is the utilization of Emotional Support Animals (ESAs). ESAs play a significant part in enhancing mental health by providing support, company, and stability to people going through difficult emotional or psychological times. In Texas, ESAs have gained prominence, providing invaluable support to those in need.
Understanding Emotional Support Animals:
Emotional Support Animal is different from service animal and therapy animal. While service animals undergo specific training to perform tasks for individuals with disabilities, and therapy animals are trained to provide comfort and support in healthcare and therapeutic settings, ESAs provide emotional support to individuals with diagnosed mental or emotional conditions. These conditions may include anxiety disorders, depression, post-traumatic stress disorder (PTSD), and more. ESAs provide comfort, relief, and companionship, helping individuals cope with their symptoms and navigate daily life more effectively.
Legal Protection for ESAs in Texas:
ESAs in Texas, like in other states, receive legal protection under federal law. The Fair Housing Act (FHA) grants individuals with ESAs specific rights and accommodations. Under the FHA, individuals with ESAs are permitted to live with their animals, even in housing with a "no pets" policy. These legal protections ensure that individuals in Texas can benefit from the support of their ESAs in various aspects of their lives.
ESAs as a Source of Comfort and Support:
These remarkable animals have the ability to provide a profound sense of comfort and support to individuals grappling with conditions such as anxiety or depression. Their presence goes beyond mere companionship, offering a unique form of solace that can significantly enhance mental well-being.
For those struggling with anxiety or depression, the unwavering presence of an ESA can be transformative. These animals have an innate ability to sense and respond to their owner's emotional needs. When feelings of anxiety arise, an ESA can provide a calming influence, helping to alleviate stress levels and promote a sense of tranquility.
The simple act of stroking an ESA's fur or feeling their gentle warmth can bring about a soothing effect, grounding individuals and providing reassurance during moments of emotional turbulence. ESAs provide unconditional love and support, helping their owners feel more secure and emotionally stable. Engaging with an ESA can also encourage increased physical activity, social interaction, and a sense of purpose, leading to overall improved mental health.
Supporting Veterans and First Responders:
Texas has a substantial population of veterans and first responders who often face unique mental health challenges. The role of ESAs becomes even more crucial in assisting these individuals. Many veterans and first responders suffer from PTSD, which significantly impacts their daily lives. ESAs offer a non-judgmental and reliable source of support, helping them manage anxiety and stress triggers, providing a sense of security, and promoting emotional healing. By recognizing the importance of ESAs, Texas demonstrates its commitment to supporting the well-being of those who have served and protected their communities.
ESAs in Employment Settings:
In addition to their impact on housing and personal well-being, ESAs also have a role to play in employment settings. Individuals with ESAs may seek accommodations in the workplace to ensure a conducive environment for their mental health. Employers are mandated by the Americans with Disabilities Act (ADA) to make reasonable accommodations for workers with disabilities, which may include allowing ESAs in the workplace. Although employment law is only applicable to service animals, still, a person can ask for HR or Boss's permission to bring an ESA into the workplace. If they find any progress in that person's performance in the presence of an ESA, they can allow bringing an ESA into office.
Getting an ESA Letter in Texas:
Getting an ESA letter is an essential step for individuals in Texas who can benefit from the support of an Emotional Support Animal. An ESA letter, issued by a licensed mental health professional, serves as official documentation that recognizes the individual's need for an ESA to alleviate their mental or emotional condition. By getting an ESA letter in Texas, individuals can ensure that their rights to housing with their ESAs are protected.
Another thing a person has to make sure of while living with an ESA in rental properties is that, ESA should be well-behaved. If an ESA causes any harm or disruption to the property or the people residing nearby, landlords have the right to deny your request to live with an ESA.
Also Read: Beginners Guide to Find Best Pug Puppies
Conclusion:
Emotional Support Animals play a crucial role in enhancing mental well-being in Texas. Their presence provides immeasurable comfort, support, and stability to individuals facing emotional or psychological challenges. With legal protections in place, individuals with ESAs can enjoy the benefits of their animal companions in various aspects of their lives, from housing and education. By recognizing the importance of ESAs, Texas demonstrates its commitment to promoting mental health and creating a supportive environment for its residents.