Dress Styles For Every Occasion: Check Them All!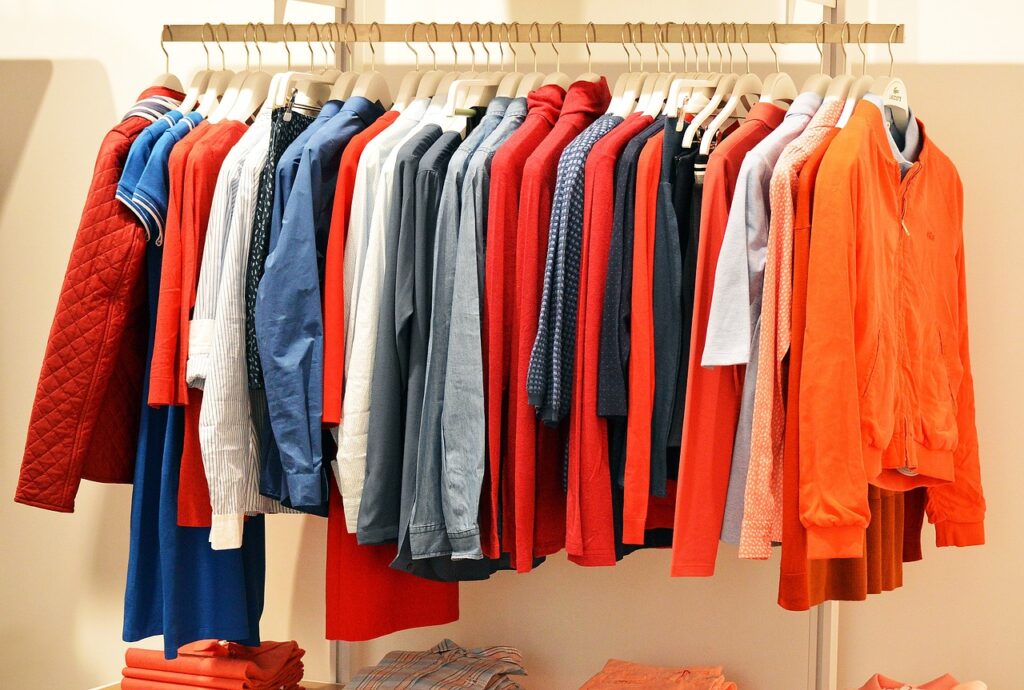 Table of Contents
Dresses are very versatile items of clothing that, believe it or not, can be used for any occasion. It is possible that we associate them with the most formal events, but the truth is that there are as many dress styles as there are moments to wear them. If you're in search of an extensive selection of dresses designed to match different occasions and reflect current fashion trends, just click pk.sapphireonline.pk to explore our top-selling dress collection.
To go to a special dinner, to a graduation party, for drinks with friends, for a walk on a hot summer afternoon…
Tryout here for yourself, and you'll discover that there's a dress style perfectly suited for every occasion, making them an essential wardrobe staple for any fashion-conscious individual.
What Styles Of Dresses Favor Each Type Of Body?
Before knowing which dress styles are the best for one occasion or another, it is convenient that you know which are those that will favour you the most in relation to your body type.
And the good news is that there are dresses for everyone, so whatever you are like, it won't be difficult for you to find yours! The key is to know yourself. Here Albeli has shared the most common dress styles.
Straight Dress
This type of dress does not adhere to the female figure but falls on its own. Since it does not highlight the waist too much, it is ideal for girls who have a V-shape body, that is, those thin women with bulky chests.
Empire Cut Dress
This style of dress is characterised by a fitted upper part and a cut below the chest that gives way to a more or less wide fall. The good thing about this type is that it is great for hiding wide hips and, in addition, it enhances the chest.
Flared Dress
The flared dress is ideal for a casual look, although depending on how you combine it, it can also be suitable for a more formal event. You will recognise it by its slightly flared shape. Mark the waist a little and give off a retro air that many like.
High Waisted Dress
For girls interested in hiding their hips, this style of dress is the most appropriate. Thanks to its high waist, the dress falls with a certain volume, since the cut sits just above the waist. If you combine it with heels, you will look much more stylized.
Low Waist Dress
In this case, the cut of the dress is located under the hips. It is a magnificent garment to look compensated for. If you are very tall, this dress should, without a doubt, become one of your basics.
Blouse Type Dress
The casual air that this style of dress transmits is extraordinary. In addition, its versatility is striking. You can wear it loose so as not to mark too much or with a belt for a tighter effect. Another option is to wear it with leggings if you want a more sporty touch.
Tunic Dress
Finally, we must refer to the style of tunic dress, very similar to the straight cut, but, in this case, it offers a certain fall. If you don't like marking hips or gut, then this is ideal for you.
What Are The Most Used Types Of Dresses?
If you usually wear pants, you may find yourself a little undecided about what are the perfect dress styles for each occasion. The key is not to have dozens of these items, but to know how to play with them and, of course, how to combine them.
This way, you will realise that the same dress can serve you for different events. Take a look at the 4 styles of dresses that will save your life.
Long And Light Dress
A dress that extends to the feet is ideal for the hottest summer nights. Choose a fine fabric that is cool to be able to combat high temperatures without losing style. You choose if you prefer it with a floral print or a single colour.
Depending on how you combine it, it can be used for an evening walk through the city or even for a summer wedding organised in any marriage hall or lawn. Add some pretty flat sandals for a more bohemian effect.
Dress In A Wide Skirt
One of the most flattering dress styles, regardless of the figure you have, is the one with the cut above the hip, from which a wide skirt emerges. It is a very charming and versatile model, ideal for a sophisticated dinner.
Straight Black Dress
Black is known for being an elegant and very combinable colour, adapting to all kinds of circumstances. Do not be afraid to put on some sneakers for a casual look, or your favourite necklace and some sandals to go out with your friends.
Also Read: Top 20 Women's Leather Tote Bags in Canada
Casual Short Dress
Mini dresses are ideal for summer. If you have long and thin legs, it will favour you a lot. You choose the print and even if you prefer it to extend to the knees. They are great to be comfortable and stylish at the same time.
You have already seen that there are as many styles of dresses as there are tastes, so the final decision is yours!