Bicycle and Pedestrian Accidents: Safety Tips and Legal Recourse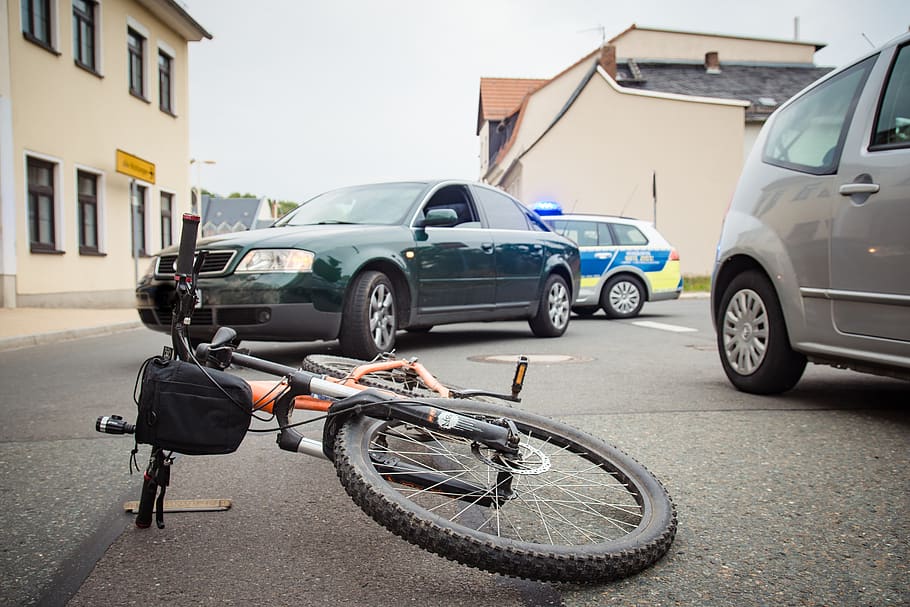 Table of Contents
In recent years, US has witnessed an increases rate of bicycle and pedestrian accidents at an alarming rate. According to statistics,
"More than 7,500 people lost their lives in road accidents in year 2022."
Not only these accidents are increasing in number but also adding fatalities and number of injuries recorded. It is observed that bicyclists riders are 28 times more likely to lose their lives in a collision compared to other drivers on the road.
However, they are also 4 times more likely to sustain an injury on the road in an accident. Therefore, it is crucial to shed light on safety tips for cyclists and pedestrians, as well as a legal recourse options for them in case of accidents.
Safety Tips for Cyclists
Understanding Traffic Rules
Just like any other vehicle on the road, the rule of thumb equally applies on the cyclists. In case of not obeying traffic signals, traffic directions, and signaling turns , cyclists are more prone to risk as compared to any other motorist on the road.
Wearing Appropriate Safety Gear
Wearing a helmet is a fundamental safety practice for cyclists of all ages. Protective gear, such as knee and elbow pads, can provide additional protection in case of a fall or collision.
Proper Bike Maintenance
Regular maintenance ensures that a bicycle functions smoothly and safely. Checking brakes, tires, and ensuring proper visibility through lights and reflectors can significantly reduce the risk of accidents.
Safety Tips for Pedestrians
Using Designated Crosswalks
Pedestrians should always use designated crosswalks when available. This not only ensures their safety but also helps drivers anticipate pedestrian movement.
Staying Alert and Avoiding Distractions
Distractions, such as texting or listening to loud music, can make pedestrians unaware of their surroundings. Staying alert and making eye contact with drivers can prevent accidents.
Walking Against Traffic
When walking on roads without sidewalks, pedestrians should walk facing oncoming traffic. This allows them to see approaching vehicles and take evasive action if necessary.
Shared Spaces: Challenges and Solutions
Importance of Infrastructure
Properly designed roadways, bike lanes, and pedestrian pathways play a vital role in preventing accidents. Local governments should invest in creating safe and accessible infrastructure.
Promoting Respectful Coexistence
Both cyclists and pedestrians should respect each other's space and rights on shared pathways. Communication and mutual understanding contribute to a safer coexistence.
Legal Recourse for Bicycle and Pedestrian Accidents
In unfortunate instances where accidents occur, understanding the legal recourse available is crucial.
Gathering Evidence
Collecting evidence, such as photographs, witness statements, and medical records, can strengthen a potential legal case.
Contacting Law Enforcement and Insurance Companies
Reporting the accident to law enforcement and insurance companies is essential for documentation purposes and potential claims.
Seeking Legal Representation
Consulting an experienced personal injury attorney can help victims understand their legal rights, navigate complex legal processes, and seek compensation.
Also Read: Need of Hiring a Specialized Car Wreck Lawyer in The USA
Understanding Liability
Factors Influencing Liability
Determining liability in bicycle and pedestrian accidents involves assessing factors such as negligence, right of way, and adherence to traffic laws.
Comparative Negligence
In cases where both parties share some degree of fault, comparative negligence principles come into play, affecting potential compensation.
Compensation and Damages
Medical Expenses
Victims of bicycle and pedestrian accidents may be entitled to compensation for medical bills, rehabilitation costs, and ongoing medical care.
Lost Wages
Accident-related injuries can lead to lost wages. Compensation can help cover the income lost during recovery.
Pain and Suffering
Physical injuries and emotional distress resulting from accidents can lead to pain and suffering damages in legal claims.
Alternative Dispute Resolution
Mediation and Arbitration
Instead of a traditional court trial, mediation and arbitration offer alternative dispute resolution methods that can expedite the resolution process.
Taking Preventive Measures as a Community
Advocacy for Safer Roads
Community advocacy for safer roads and improved infrastructure can influence local government policies and create positive change.
Educational Programs
Promoting educational initiatives that raise awareness about pedestrian and cyclist safety can lead to more responsible road behavior.
What You Should Do If Injured In A Bicycle Or Pedestrian Accident
The first and foremost thing you need to do after an accident is to seek "Medical Treatment". To sort this, it is important for you to understand the intensity of injury, so you can receive medical aid accordingly.
Also, this is important so that you can claim any legal compensation in future; as sometimes, you get involved in a hit or run when other party is at fault and you get hurt.
In that case; receiving medical treatment will help you gather an evidence that the injuries were a direct result of the collision and you were innocent.
Once, you receive the medical treatment- make sure to reach out to an experienced personal injury lawyer in el paso. So, he can represent your interests to the other part as well as negotiate on your behalf. An attorney's role is vital in getting your claims and compensation from insurance companies, as these companies are aware of all the tactics to avoid paying these hefty amounts.