Who's the Best Mortgage Lender for You?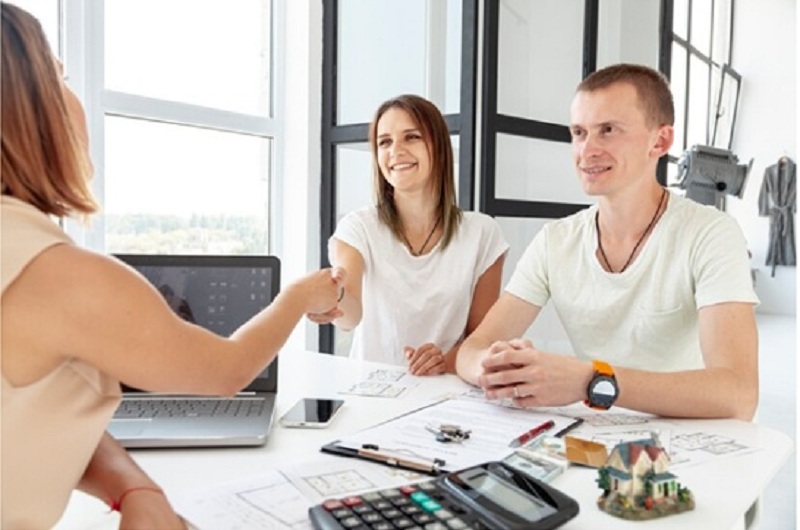 Table of Contents
Securing a mortgage is a pivotal financial decision that significantly impacts your life and financial stability. It's a commitment that requires careful consideration, as it involves finding not just a mortgage, but the best mortgage lender for your unique needs. With an array of lenders vying for your attention, the quest for the best mortgage lender can be overwhelming. In this comprehensive guide, we'll delve into the factors that determine the best mortgage lender for you.
Top factors that determine the best mortgage lender
Identifying Your Priorities:
Before embarking on the journey of finding the best mortgage lender, it's essential to identify your priorities and preferences. Your financial situation, long-term goals, and individual circumstances will shape the type of best mortgage lender that fit for you.
1. Interest Rates and Loan Terms:
Interest rates play a pivotal role in the cost of your mortgage. Different lenders offer varying interest rates based on market conditions, your credit score, and the type of mortgage you're seeking. Fixed-rate mortgages provide stable monthly payments, while adjustable-rate mortgages offer lower initial rates that may change over time. Consider whether you prioritize predictability or initial affordability.
2. Loan Options:
Mortgage lenders offer an array of loan options, such as conventional loans, FHA loans, VA loans, and more. Some lenders specialize in certain types of loans, so it's essential to choose one that aligns with your eligibility and requirements. For instance, veterans might find VA loans particularly attractive due to their favorable terms.
3. Customer Service and Support:
The lending process can be complex, especially for first-time homebuyers. The level of customer service and support a lender offers can greatly affect your experience. If you prefer personalized guidance and the ability to speak with a representative in person or over the phone, a traditional bank or credit union might be more suitable. On the other hand, if you value digital convenience and streamlined processes, online lenders could be a better match.
4. Down Payment and Closing Costs:
Different lenders have varying down payment requirements and fee structures. Some lenders offer programs with lower down payment options, which can be advantageous if you're short on upfront funds. Be sure to understand the total costs associated with obtaining the loan, including origination fees, appraisal fees, and more.
5. Online vs. In-Person Experience:
Advancements in technology have given rise to online best mortgage lenders, providing a convenient and efficient application process. If you're comfortable navigating digital platforms and value speed, online lenders might be a great fit. However, if you prefer face-to-face interactions and the ability to visit a physical branch, a traditional lender or credit union could be more appealing.
6. Reputation and Reviews:
Researching a mortgage lender with good reputation and reading reviews from other borrowers can offer valuable insights into their reliability, transparency, and overall customer satisfaction. Online resources and platforms allow borrowers to share their experiences, giving you a glimpse of what to expect.
7. Preapproval Process:
Getting preapproved for a mortgage is an essential step before house hunting. It demonstrates your seriousness as a buyer and gives you a clear idea of your budget. The ease and speed of a lender's preapproval process can be crucial, especially in competitive real estate markets.
8. Local vs. National Lenders:
Best Local Mortgage lender, such as credit unions and community banks, often prioritize personalized service and have a deep understanding of the local real estate market. National lenders, on the other hand, might offer a broader range of products and more extensive resources. Deciding between the two depends on your preference for personalized attention or a wide array of options.
9. Long-Term Relationship:
Your relationship with a mortgage lender doesn't end after the loan is approved. Depending on the lender, they might continue to service your loan or transfer it to another institution. Consider whether you value maintaining a relationship with the lender or if you're comfortable with potential loan servicing changes.
How do I find the Best Mortgage Lender with the lowest mortgage rate?: Tips for Asking Questions
Finding the lender with the lowest mortgage rate involves a combination of research, comparison, and negotiation. Here's a step-by-step guide to help you find the best mortgage rate:
Check Your Credit Score: Lenders often offer better rates to borrowers with higher credit scores. Before you start looking for a best mortgage lender, make sure your credit score is in good shape. You can obtain a free copy of your credit report from the major credit bureaus.
Research Online: Use online mortgage comparison tools, websites, and financial marketplaces to get an idea of the current mortgage rates being offered by various lenders. This will help you establish a baseline for comparison.
Contact Multiple Lenders: Reach out to multiple lenders, including banks, credit unions, online lenders, and mortgage brokers. Provide them with your financial information and credit score to get personalized rate quotes. Don't settle for the first offer you receive.
Understand the Types of Rates: Mortgage rates can be fixed or variable (adjustable). Fixed rates remain the same throughout the loan term, while variable rates can change periodically. Understand the pros and cons of each type before making a decision.
Compare APR: While comparing rates, also pay attention to the Annual Percentage Rate (APR), which includes both the interest rate and certain fees. This gives you a more accurate picture of the total cost of the mortgage.
Ask About Discount Points: Some lenders offer the option to buy discount points, which are upfront fees that can lower your interest rate over the life of the loan. Calculate whether paying for discount points makes financial sense for your situation.
Consider Loan Types: Different types of mortgages, such as conventional, FHA, VA, and USDA loans, may have varying rates and requirements. Choose the one that best fits your financial situation and needs.
Negotiate: Once you have multiple quotes, don't hesitate to negotiate with lenders. They might be willing to match or beat a competitor's offer to secure your business.
Read Reviews and Check Reputation: Research the reputation of the best mortgage lenders you're considering. Online reviews, the Better Business Bureau, and other sources can give you insights into their customer service and reliability.
Factor in Additional Costs: Remember that the mortgage rate is just one component of the total cost of homeownership. Consider other costs such as closing costs, property taxes, homeowners insurance, and private mortgage insurance (if required).
Pre-approval Process: Once you've identified a lender with a competitive rate, consider getting pre-approved for a mortgage. Pre-approval demonstrates your seriousness as a buyer and can give you an edge in competitive housing markets.
Lock in the Rate: If you find a lender offering a rate that you're comfortable with, consider locking in that rate. Mortgage rates can change frequently, so a rate lock ensures you secure that rate even if market rates rise.
Also Read: Bicycle and Pedestrian Accidents: Safety Tips and Legal Recourse
Conclusion:
The best mortgage lender for you is ultimately the one that aligns with your unique priorities, preferences, and financial situation. By carefully considering factors such as interest rates, loan options, customer service, and your online vs. in-person preference, you can tailor your choice to your needs. Remember that a mortgage is a long-term commitment, and the right lender can make your homeownership journey smoother and more fulfilling. Take the time to research and compare lenders to find the one that offers the best combination of features and benefits for you.