A Complete Guide on Visiting Pompeii and Amalfi Coast From Rome
Nowadays, no one gets proper time to relax or explore nature. Everyone is working continuously throughout the day. Therefore, it becomes essential for a person to take off some days and spend some time in the open world. This is where traveling comes into the picture. And what could be the best possible tour other than traveling from Rome to Pompeii and Amalfi Coast? Both of these are wonderful cities in Italy. They offer beautiful sightseeing experiences and historic places for exploration. Even the Amalfi coast offers an exotic site.
Taking a tour from Rome to Pompeii and Amalfi coast is a breathtaking experience on its own. With the help of a tour guide, you can gain more information about these destinations. Being the hidden gems Rome tours, these places must be visited once in a lifetime.
In the following paras, we have covered all the details about these amazing cities of Italy. This will help you to make the right choice for your tour from Rome to Pompeii and Amalfi Coast.
Brief Summary About Rome
Being the capital of Italy, Rome offers world-class food, art, and excellent locations to visit. It has Trevi Fountain where every year people throw almost 700,000 Euros. Moreover, the city has more than 900 churches and around 280 fountains that are spread across the place.
On top of this, Rome is famous for having large underground burial sites. These burial grounds are known as the Catacombs of Rome. The history of this place dates back to the second century that ended in the fifth century. Most of the area of burial grounds is covered by Christians and Jews. If you want to further explore this area, then you can take a Rome Catacombs tour. The tour guide can help you to better understand this place.
Pompeii
This is a great archeology site that is located in the southern part of Italy. The entire city of Pompeii was built on a volcano. Around 1800 years ago the volcano erupted and destroyed the city. Apart from this, there are various places in Pompeii that show the reign of the Roman Empire. People who love to explore and view various artifacts should certainly visit this location.
Amalfi Coast
Whether you go for a standalone trip or a tour package, this is one of the most luxurious Italian places that one can visit. You can explore the coastal area, live in the villas, and enjoy the cool breeze of the beaches. The crystal blue water and golden sand will make your stay here for a long time.
Planning a Trip to Pompeii & Amalfi Coast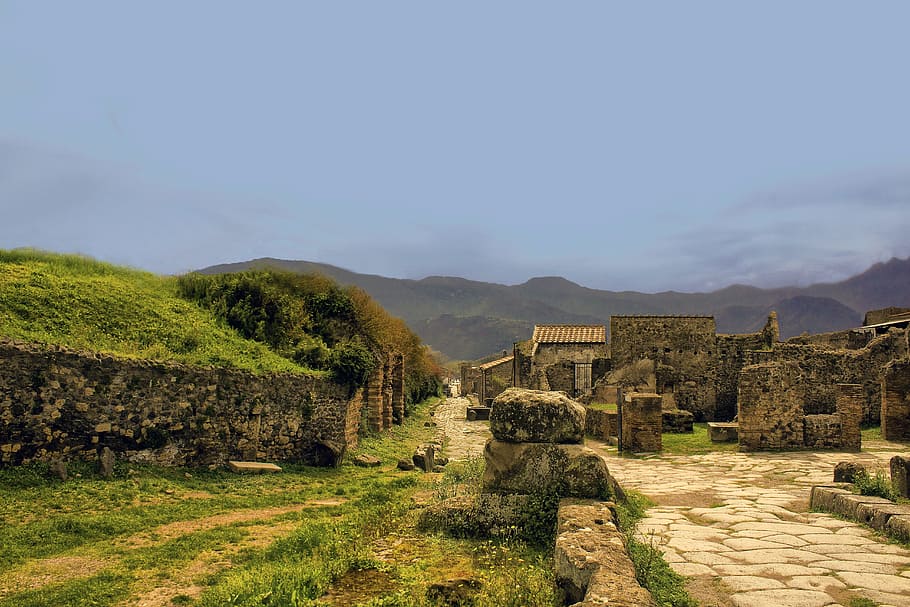 If you want to visit these destinations, then do remember to take all the essential items for this journey. Also, one should not forget about the ideal route to travel to these hidden gems Rome tours. We have listed three ways to start your tour from Rome to Pompeii and Amalfi Coast.
Train
This is the shortest way to reach your destination from Rome. The super-fast trains provide a quick and easy route to travel between cities. One can reach cities like Pompeii from Rome in just two hours. If budget is an issue, then you can also go with the normal trains. Such trains will take around 4 hours to travel from one city to another.
Bus
You can choose the premium bus service for your trip. These buses can take you to the destination in almost 3 hours. These buses have all the necessary items for your convenience like free Wi-Fi, hot food and drinks, and comfortable seating arrangement.
Travel Package
The last option is to take a tour package from a company. Most of these packages include your stay, food, and travel fee. One can also go with package upgrades to get a knowledgeable tour guide. This is the most hassle-free way of traveling. Though, some bundles can be more expensive than others like the Rome Catacombs private tour.
Attractive Sites
We have listed some of the attractions of Pompeii below:
Temple of Isis
This temple was constructed for the Egyptian goddess in the second century BCE. People followed cult practices here.
New Excavations
All the wall paintings and furniture from the previous era are kept in this location. It also has statues, mosaics, and posters of people residing in the earlier Pompeii period.
Amphitheater
It is one of the oldest amphitheaters that was constructed by Romans. It provides a sitting place of 12,000 for spectators.
Villa of the Mysteries
This villa was built in the 2nd Century BC. It has one of the finest wall paintings that is preserved with its original colors.
Once in a Lifetime Experience of Amalfi Coast
These cities of Italy offer a magnificent experience to everyone. They not only signify the history of the Roman Empire but also display scenic views. Furthermore, these hidden gems Rome tours have an exceptional variety of locations to visit.