Summer Heat And E-Bike Battery: Important Measures To Prevent Overheating And Care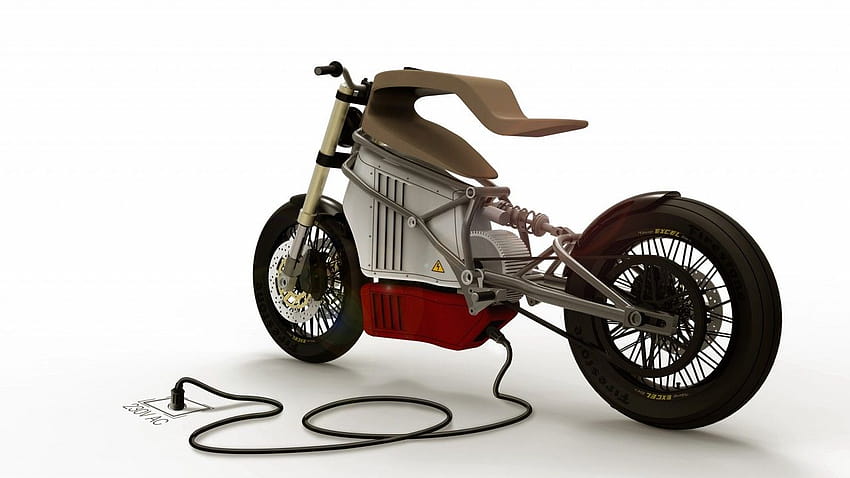 Table of Contents
Summer is here, and it's time to soak up the sun and enjoy outdoor activities. If you're a fan of e-bikes, you know they're popular for getting around or having fun. But in the summer, it can get boiling, and that can cause problems for the e-bike batteries. It is super important to take care of your e-bike battery and ensure it doesn't overheat.
This guide will cover some easy tips to prevent overheating and take good care of your e-bike battery during the summer. By following these tips, you can have a great time riding your KBO e-bike while keeping your battery cool and working well.
Factors That Continue To e-Bike Battery Overheating
Understanding the factors that can cause overheating, it's important to ensure optimal performance and longevity of your e-bike battery. By taking proactive measures to prevent overheating, you can maintain the health of your battery. Let's explore some of these factors.
1. Weather Conditions:
During the summer, the blazing sun can raise the temperature around you, including your e-bike battery. The intense heat can strain the battery and lead to overheating.
Humid conditions can make it harder for the battery to dissipate heat, causing it to retain more heat and potentially overheat. To mitigate the impact of weather conditions on your e-bike battery:
Avoid exposing your bike to direct sunlight for extended periods. Park it in the shade or use a cover to protect it from direct heat.
Consider riding during cooler parts of the day, such as early mornings or evenings, to minimize exposure to peak temperatures.
If you're storing your e-bike outdoors, find a sheltered area or invest in a weatherproof cover to shield it from excessive heat and humidity.
2. Improper Charging Practices:
Leaving your e-bike battery connected to the charger for a prolonged time can cause excessive charging, generating excess heat and potentially damaging the battery cells. Also, using chargers not recommended by the manufacturer can contribute to overheating. Chargers that supply higher voltages or currents than the battery can handle may cause the battery to heat up during charging.
To ensure safe charging and prevent overheating:
Always follow KBO's instructions regarding charging time and procedures. Disconnect the charger once the battery reaches full charge to avoid overcharging.
Use only the chargers provided or recommended by the e-bike manufacturer. This ensures compatibility and reduces the risk of overheating due to incompatible charging equipment.
3. Usage Patterns:
Long rides, especially in hilly or demanding terrains, can significantly load your electric bike battery. Continuous use without allowing the battery to cool down can lead to overheating. Climbing steep hills requires more power from the battery, resulting in increased energy consumption and potential heat buildup.
Also, riding at higher speeds generates more friction and wind resistance, which can lead to greater heat generation. To prevent overheating due to usage patterns:
Take breaks during long rides to allow your battery to cool down. Park your electric bike in a well-ventilated area and let it rest for a while before continuing.
When tackling steep inclines, consider using lower assistance levels or employing pedal power to reduce the strain on the battery.
Maintain a moderate speed during your rides, as excessive speed can strain the motor and battery, leading to increased heat generation.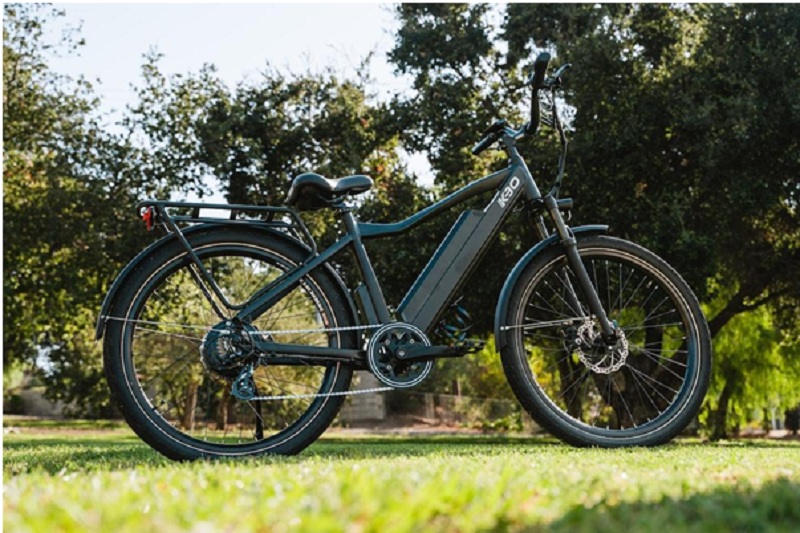 Battery Care and Maintenance
Proper care ensures your e-bike battery lasts longer and performs optimally, especially during summer. These simple maintenance tips let you keep your battery in top shape and enjoy hassle-free rides.
● Regular battery inspections and cleaning:
Inspect your battery regularly for any signs of damage, loose connections, or dirt accumulation. Make sure the battery housing is clean and free from debris. You can also use a soft cloth or a mild cleaning solution to wipe the battery exterior gently. Avoid harsh chemicals or abrasive materials that could damage the battery casing.
● Proper charging techniques for summer conditions:
Charge your battery in a cool, well-ventilated area. Avoid charging it in direct sunlight or scorching environments. Stick to the recommended charging times. Overcharging can lead to excessive heat buildup and shorten the battery's lifespan.
● Storage recommendations during hot weather:
Store your battery in a cool, dry place away from direct sunlight. Avoid storing it in scorching locations like a car trunk or a garage without proper ventilation. Before storing, ensure your KBO battery is charged to an adequate level, usually around 50%. This helps prevent deep discharge during storage and ensures the battery remains in good condition.
● Avoiding extreme temperature fluctuations:
Rapid temperature changes can adversely affect your e-bike battery. It's important to minimize exposure to extreme temperature variations. Avoid leaving your e-bike like the All-Terrain Electric Bike KBO Tornado in direct sunlight for prolonged periods or exposing it to freezing temperatures. If you've been riding in hot weather, allow your battery to cool down before charging it or storing it in a cooler environment.
Also Read: Maximizing Your Fishing Trip With The Right Battery- Lifepo4 Battery
Safety Considerations
Prioritizing safety is crucial when riding an e-bike. By being attentive to signs of battery overheating, wearing appropriate protective gear, and following safety guidelines, you can mitigate potential risks. When in doubt, seek professional assistance to address any battery-related concerns. By staying safe, you can enjoy the benefits and excitement of e-bike riding. Let's explore some key safety considerations:
Please pay attention to any unusual smells, such as a strong chemical or burning odor, as it could indicate battery overheating or malfunction.
If you notice the battery becoming excessively hot to the touch or see signs of swelling or leakage, these are signs of potential battery issues that require immediate attention.
Overheating batteries can pose fire or explosion hazards. If you suspect battery overheating or encounter any abnormal signs, it's crucial to stop using the e-bike and take appropriate action.
Always wear a properly fitting helmet to protect your head in case of accidents or falls.
Use appropriate safety gear like knee and elbow pads to protect your joints from injuries.
Follow traffic laws, use hand signals when turning or changing lanes, and be mindful of pedestrians and other vehicles.
Conclusion
Understanding the different types of electric bike batteries and the factors contributing to overheating will help you have safer rides. Regularly inspecting and cleaning your battery, along with practicing proper charging techniques, following storage recommendations, and avoiding extreme temperature fluctuations, will help maintain the health of your battery. By prioritizing safety, such as recognizing signs of overheating and wearing protective gear, you can confidently ride your KBO e-bikes and fully enjoy the thrill of your e-bike adventures.