Maximizing Your Fishing Trip With The Right Battery- Lifepo4 Battery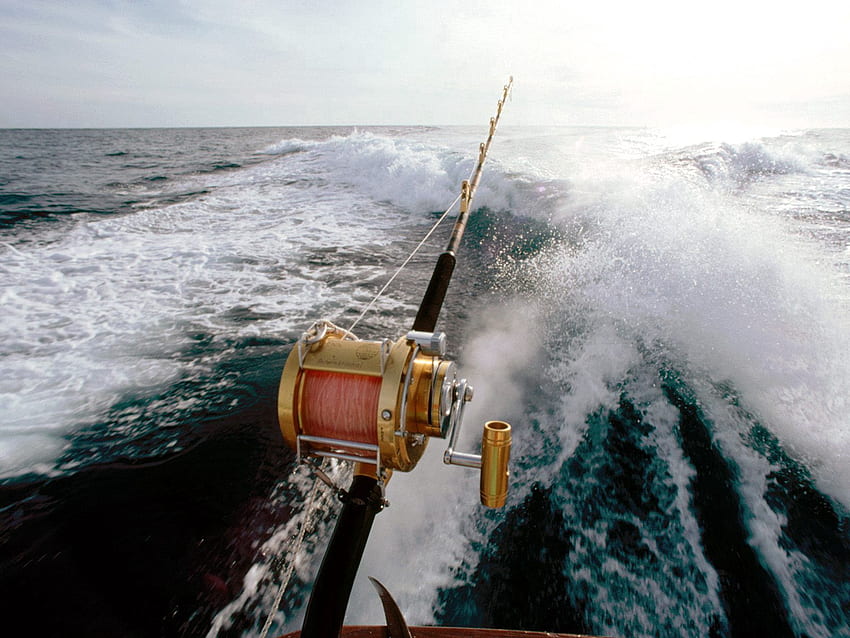 Table of Contents
When planning a fishing trip, it is important to make sure you have all the necessary supplies. One of the most important pieces of equipment for your boat is a reliable battery. LiFePO4 batteries are a great option to consider as they offer many advantages over traditional batteries. In this blog post, we will discuss why a LiFePO4 battery is the best choice for a fishing boat, and how to maximize your fishing trip with the right battery.
Why you should consider a lithium battery for your fishing boat?
When it comes to fishing, having a reliable power source for your boat is essential. Your battery plays a crucial role in powering your trolling motor, electronics, lights, and other essential devices on board. That's why choosing the right battery for your fishing boat is critical.
One of the most popular options in recent years has been the lithium battery, specifically the LiFePO4 (lithium iron phosphate) battery. Unlike traditional lead-acid batteries, lithium batteries offer several significant advantages that make them an ideal choice for fishing enthusiasts.
Firstly, lithium batteries are significantly lighter than lead-acid batteries, making them easier to handle and transport. They also have a much longer lifespan, with a typical LiFePO4 battery lasting up to 10 times longer than a lead-acid battery. This longer lifespan means that you won't need to replace your battery as often, which is not only better for the environment but also saves you money in the long run.
In addition, lithium batteries offer higher energy density, meaning they can store more power in a smaller package. This translates to more power for your devices, which is essential when you're out on the water for long periods.
Also Read: What is a Solar Inverter & ALMM Solar Modules?
Overall, the benefits of lithium batteries make them an attractive option for anglers who want reliable power for their fishing boat. Whether you're a seasoned angler or just starting, a LiFePO4 battery can provide you with the power you need for a successful fishing trip.
What are the benefits of using a lithium battery for Fishing Trip?
Lithium batteries are becoming increasingly popular for use on fishing boats due to their numerous benefits. Here are just a few reasons why you should consider using a lithium battery on your next fishing trip:
1. Longer lifespan: Lithium batteries have a significantly longer lifespan compared to traditional lead-acid batteries. They can last up to ten times longer, which means less frequent battery replacements and less waste.
2. Lightweight and compact: Lithium batteries are much lighter and smaller than lead-acid batteries, which can make a big difference on a small fishing boat where space and weight are limited.
3. Fast charging: Lithium batteries can be charged much faster than lead-acid batteries. This means you can spend less time waiting for your battery to charge and more time fishing.
4. Higher efficiency: Lithium batteries have a higher efficiency rate, which means they lose less energy as heat during charging and discharging. This translates to more usable energy and longer run times.
5. Better performance in extreme temperatures: Lithium batteries can operate in a wider range of temperatures compared to lead-acid batteries. This makes them a better choice for anglers who fish in extreme hot or cold weather conditions.
Overall, a lithium battery is a smart investment for any angler looking to maximize their fishing trip. Not only will it provide longer-lasting power, but it will also be more efficient and reliable. When choosing a lithium battery, make sure to consider the size and capacity that best fits your needs and always follow proper maintenance procedures to keep it running smoothly.
How do I choose the right size battery for my fishing boat?
Choosing the right size battery for your fishing boat is crucial for ensuring a successful and uninterrupted fishing trip. There are a few key factors that you need to consider before making your purchase.
Firstly, you need to determine how much power your boat requires. This will depend on the size of your boat, the number of appliances you plan on using, and the duration of your fishing trip. It is important to calculate the total power requirements to determine the minimum capacity needed for your battery.
Secondly, you need to consider the weight and size of the battery. A larger capacity battery may provide longer hours of use, but it may also be heavier and take up more space. This can be problematic if you have limited storage space or if your boat is already carrying a heavy load.
Lastly, it is important to choose a battery that can handle the harsh marine environment. Saltwater, moisture, and vibrations can cause damage to your battery over time. Look for a battery that is designed for marine use and has a durable casing that can withstand these conditions.
Overall, choosing the right size battery for fishing boat involves a balance between power, size, weight, and durability. Be sure to research different battery options and consult with a professional if needed to ensure that you make the best decision for your specific fishing needs.