OCR Screening – Streamlining Business Operations In Industries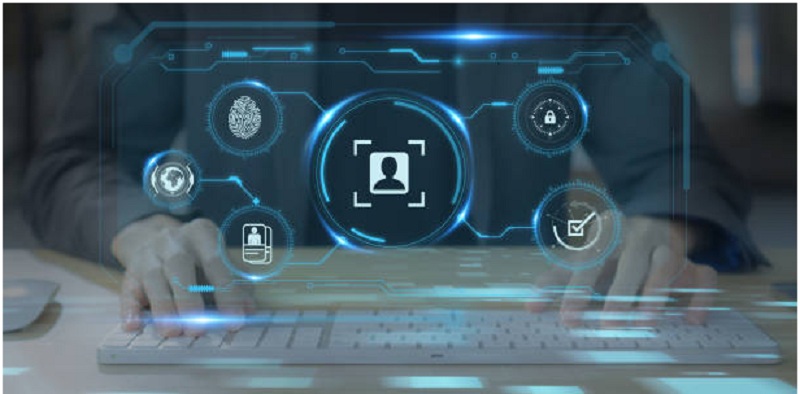 Table of Contents
In many business workflows, dependency on print media is a common technique. Many administrative tasks require physical documentation, such as invoices, paper forms, scanned legal papers, and printed contracts. Although, the management of these large volumes of paperwork is time and space-intensive. To overcome these challenges, implementing the best OCR solutions becomes increasingly paramount.
As businesses adopt digital transformation, digitizing document content ordinarily involves creating image files that suppress the text. Unfortunately, text embedded in pictures cannot be quickly processed by standard word processing software, posing a challenge for effective data utilization.
However, businesses can overcome this barrier by advancing Optical Character Recognition (OCR) technology. OCR screening uses AI technology that helps firms automatically extract data from image documents and PDF formats. It then converts the data into a machine-readable format, allowing firms to focus on other essential business tasks.
What are the Use Cases of OCR Screening in Different Industries?
Here are some use cases of the optical character recognition scanner across different industries:
Registration forms, which collect information about patients and may also request insurance information, are commonplace in the healthcare sector. Saving crucial data in a readily available electronic database is vital to maximize data management. This means that the OCR screening can swiftly and accurately record patient data by checking in paper records.
Patient charts, insurance applications, and policy declarations are just a few types of paperwork used in healthcare. The sheer volume of data healthcare facilities create makes accurate record-keeping laborious. OCR screening can address this issue by automating previously manual processes for handling patient records such as medical histories, insurance policies, and diagnostics. Having a patient's medical history available to clinicians in the form of an electronic health record can help them provide a more precise diagnosis.
Better patient tracking is possible because the OCR scanning services can extract and store data in a safe cloud. Pharmaceutical firms can save time and money by keeping drug information in a central online database and accessing it through a single search.
Optical character recognition scanner has several uses for insurance firms beyond streamlining data collection. Additionally, it can arrange a company's vast amounts of paper and digital assets. The insurance industry relies heavily on OCR screening for data collection and acquisition.
Online OCR is used in business to increase profits, improve customer service, cut costs, and predict potential outcomes. However, unexpected delays have a negative effect on customer service in many businesses, including insurance. There is a need to enhance manual data entry due to the complexity of insurance plans and contracts.
OCR data capture systems can be helpful for insurance companies since they make it easier to sign up new consumers. Insurers rely on technology by letting customers upload digital copies of their policies using optical character recognition (OCR) apps. Since it generates fillable PDFs, it can streamline enforcing insurance contracts between businesses and their customers.
Financial institutions rely heavily on OCR technology because it boosts customer service, data management, security, and risk assessment. Best OCR solutions allow for the digital storage and simple accessibility of multiple documents. It also provides for the verification of signatures and declarations in real time.
Depositing checks digitally utilizing OCR screening increases transaction security and reduces fraud risk. It also facilitates banking procedures by extracting data from paper documents rapidly and precisely.
Even in the modern era, many parts of law enforcement and government still rely on antiquated paper-based systems. The average error rate for manually entered data ranges from 0.55% to 3.6%, with a maximum of 26.9%. OCR technology may streamline everything from applying for a driver's license to printing voter ID cards. OCR screening analyzes users' cards and immediately extracts their data for verification, eliminating the need for manual checks of each user's information.
Because OCR technologies speed up passport screening and travel application security and data storage, facilitating passenger travel. In addition to saving time and eliminating human mistakes, OCR screening makes data verification and processing far more efficient. As a result, the management of travel costs and the checking of reservations are entirely transformed.
OCR screening helps retail companies streamline sales by analyzing and extracting data from bills, packing lists, invoices, and purchase orders. OCR not only provides comprehensive data processing, but it may also generate data in an organized format that is easy to navigate.
Also Read: The Transformative Power of Human Resources Software
Concluding Thoughts
Using a third-party service provider is an excellent way for businesses to meet their needs and gain an advantage. Modern methods get precise results almost instantly. In addition, when utilizing reliable service providers, data extraction activities can be simply automated. Data may be extracted in mere seconds across all sectors with the assistance of OCR screening, including banking, e-commerce, and digital payments. Therefore, state-of-the-art machinery reduces downtime and boosts efficiency in today's businesses.