Preparing for a Long-Distance Move to College? Here are Five Things You Need to Do.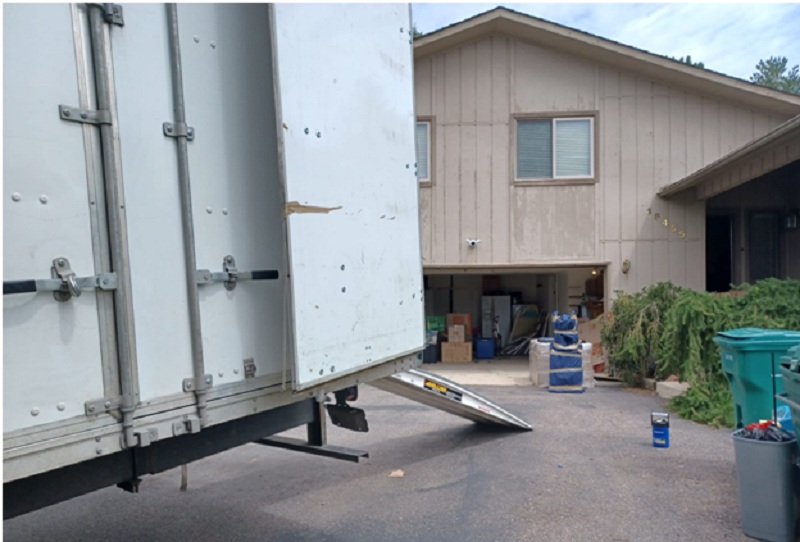 Table of Contents
Once you have graduated from high school, moving on to the next step in your life or education is something to look forward to. Making these transitions can be challenging and emotionally frothy on your mental state. When you are pressured to feel the heat to decide what you will do and where to continue your higher education journey, it can damper down the excitement and your personal exploration.
Long-distance movers in Denver, CO, are accustomed to trekking from Colorado to all different states nationwide to commute household and dorm goods to college campuses. Making a move away from home is a bit anxiety-inducing, but there is so much good that can come of it. Things can get sticky and stressful without a reputable, local moving company to assist you. To keep move-in simple, follow these tips and tricks in preparation for your move!
Don't Buy All Your Decor Before Your Leave
It is fun getting together ideas for your dorm – you finally have a space away from home, allowing you to gain independence as you move into adulthood. Maybe you are sharing ideas with a roommate and hoping to have everything ready, purchased, and ready for move-in day – not so fast. While it is essential to prepare appropriately for the transportation of everything you will need, it is not always a bright idea to do everything beforehand.
This goes for any kind of move; decluttering and organization are vital to succeeding. While completing these are still things you will need to complete, you aren't going to want to bring everything from home with you, and you don't need to purchase everything you are planning on using to decorate with. The less you carry means a smaller volume or weight in transit across the country – which can save you some money on the moving process!
Gather Packing Materials Early
Procrastination is an easy flu to catch; you may not want to get started on the actual procedures involved in a long-distance move because you are trying to enjoy your summer, you are spending your time working before school starts or with friends and family because you are heading out of state for most of the year. When you procrastinate, you slowly push all the tasks that must be completed into the final days before your move date.
Packing is one of the processes people tend to find meticulous, but if you plan on doing it yourself, you'll want to get started on things sooner than later.
Gather your packing materials and start making a list of any additional supplies you need. If you would instead push everything off, you always have the option of leaving it to your movers, and most any professional moving company provides various packing package options for cross-country moves.
Leave Behind Things You Don't Immediately Need
We already mentioned sorting through your things and ensuring that everything is organized and downsized. When you do this, consider separating everything into categories – keep, donate, consign, and trash. Once you have your belongings categorized, you can donate specific items to friends and family, sell what you can to make a little bit of extra money for your first semester, and trash anything that is no longer usable.
With everything you have left – you need to sort through further and figure out what is essential for college and what is not. You will still return home between semesters and during the summer months if you are not taking classes year-round. This means you may not need your entire summer wardrobe for the move. Leave what you don't need behind; it simplifies your relocation process!
Get Free Moving Quotes
Before booking a long-distance mover, you will want to know the businesses you are potentially working with. You should also try to commit yourself to put in some research on local moving companies, broker companies, and the difference between the two because sometimes a broker will disguise themselves as a legitimate moving company; however, they will simply book your long-distance move, take a high deposit, and push your job off to actual licensed movers. You will want to be informed about these things before deciding on your relocation services and who will perform them.
Getting multiple moving quotes is the easiest way to evaluate your options. When working with a moving representative on your estimate, you also have a chance to ask questions about the pick-up, delivery, and entire moving process. The more companies you speak to, the more options you have, and once you have retrieved a few moving quotes, you can compare each quote against each other and your overall experience with the moving company.
Also Read: DIY vs. Professional Roofing Repair in Oklahoma City: Making the Right Choice
Book Your Long-Distance Move with Licensed Professionals
Making a long-distance move anywhere across the country can produce a lot of stress and even leave you feeling overwhelmed, especially when trying to start this new chapter of your life as a young adult preparing for school, etc. The easiest way to ensure your relocation goes according to plan is by securing a local, licensed moving company to get you to where you are going. Without the help of experts, you are left to your own devices; you have to complete all the packing, labor, and transit yourself – this kind of endeavor just adds a pile of things to do to a list already mounting.
Denver Moving Group are experienced, reliable movers in Denver, CO, servicing local, long-distance, and cross-country moves. They also provide various packing packages and specialty packing services, and storage options if that is ever required in transit. College is a time in your life when you finally get to spread your wings, and it is unlikely that you will want to deal with all the finer details and logistics of the relocation process when you have professionals who can do that for you. Contact a local moving company in your community for a free moving quote and start the journey into the next four years and the rest of your life!