Common Mistakes to Avoid When Selecting an Oversized Rug Size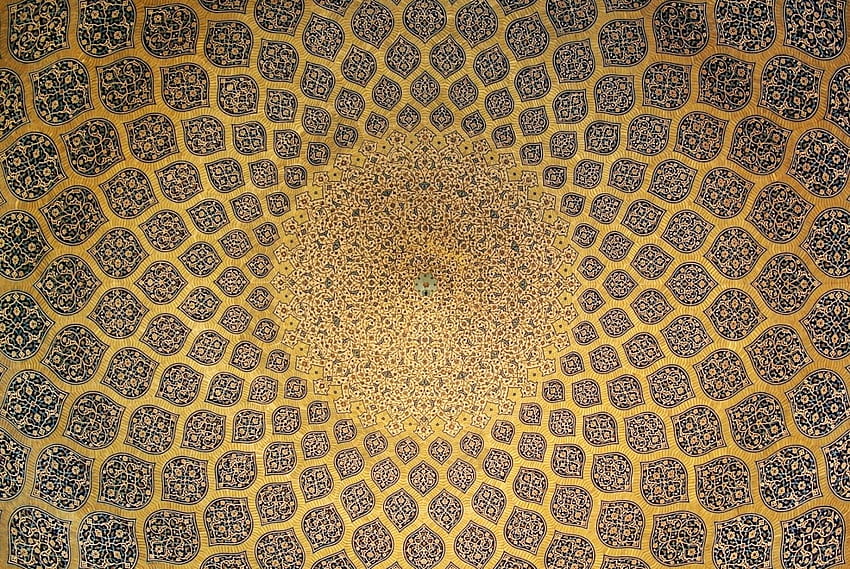 Table of Contents
Introduction
Choosing the right size for an oversized rug is crucial for creating a balanced and visually pleasing space. Explore the pitfalls to avoid, such as selecting a rug that is too small, overlooking furniture placement, or neglecting to measure the room properly. By understanding these common mistakes, you can ensure that your oversized rug complements your room's dimensions, defines the space effectively, and enhances the overall aesthetics of your interior design. Avoid these pitfalls to achieve a harmonious and well-proportioned look with your oversized rug selection.
Understanding the Importance of Choosing the Right Rug Size
Why are rugs important? Here is the answer to it. Understanding the importance of choosing the right rug size is essential for achieving a well-designed and visually appealing space.
Proportion and Balance: A properly sized rug helps establish proportion and balance in a room. It anchors the furniture and creates a cohesive visual flow, ensuring that all elements harmonize together.
Defining Zones: Rugs can define specific areas within a room, such as seating or dining areas. Choosing the right size ensures that the rug adequately covers the intended zone, providing a sense of purpose and delineation.
Visual Impact: A correctly sized rug makes a significant visual impact. It can create a focal point, add depth, or make a room feel larger by extending the perceived boundaries.
Safety and Practicality: A rug that is too small may cause tripping hazards, while a rug that is too large can overwhelm the space. Choosing the right size ensures safety and practicality, allowing for comfortable movement and functionality.
Aesthetics and Style: The right rug size contributes to the overall aesthetics and style of a room. It complements the furniture arrangement, enhances the desired design theme, and adds a touch of sophistication.
The Consequences of Choosing an Oversized Rug
Overwhelming the Space: An oversized rug can overpower a room, making it feel cramped and crowded. It may dominate the floor area, detracting attention from other design elements and furniture.
Imbalance and Disproportion: If a rug is too large for the room, it can create an imbalance and disrupt visual harmony. It may make the furniture arrangement look disconnected or out of proportion, affecting the overall aesthetic appeal.
Tripping Hazards: Excess rug material that extends beyond the furniture can pose tripping hazards. It's essential to ensure that the rug doesn't impede foot traffic or create uneven surfaces that can lead to accidents.
Waste of Resources: Choosing an oversized rug may result in unnecessary costs and waste of resources. You may end up spending more money on a larger rug that doesn't fulfill its intended purpose or fit the space appropriately.
Difficulty in Maintenance: An oversized rug can be challenging to clean, maneuver, or fit into cleaning equipment. It may require more effort and time to maintain, which can be impractical in the long run.
Also Read: Trends in Outdoor Furniture Exploring the Latest Designs and Styles
Common Mistakes in Measuring for an Oversized Rug
When measuring for the oversized rugs sizes, it's crucial to avoid common mistakes that can lead to an ill-fitting or disproportionate rug.
Inaccurate Room Measurements: Failing to measure the room accurately can result in a rug that is either too small or too large. Measure the room's dimensions, accounting for any architectural features or furniture placement.
Not Considering Furniture Placement: Forgetting to account for furniture placement can lead to a rug that doesn't adequately accommodate the desired furniture arrangement. Measure the space needed for furniture to sit comfortably on the rug, ensuring it fits properly.
Ignoring Room Shape: Neglecting the shape of the room can lead to a rug that doesn't align with the space. Consider the room's shape, including any alcoves or irregular angles, to determine the appropriate rug size and shape.
Disregarding Traffic Flow: Overlooking the flow of foot traffic can result in a rug that obstructs walkways or creates obstacles. Ensure that the rug allows for easy movement and doesn't impede natural traffic flow in the room.
Not Accounting for Borders: Forgetting to leave an appropriate border of flooring visible can make the rug look cramped or out of place. Consider leaving a border of flooring around the rug to create a visually balanced and well-proportioned look.
Overcoming the Challenge of Finding the Perfect Rug Size
Measure the Space: Take accurate measurements of the room, including the length, width, and any specific areas you want to cover with a rug. Consider furniture placement and traffic flow when determining the rug size.
Use Painter's Tape: Mark the dimensions of the desired rug size on the floor using painter's tape. This visual representation will help you visualize the rug's placement and determine if it fits well within the space.
Consider Room Shape: Take into account the shape of the room when choosing a rug size. Rectangular rooms may benefit from rectangular or square rugs, while round or oval rugs can work well in rooms with curved walls.
Furniture Placement: If you're placing the rug under furniture, ensure that all the legs of the furniture sit comfortably on the rug. This will create a cohesive look in a home's interior and prevent an awkward visual imbalance.
Mock-Up or Trial Period: Consider borrowing or purchasing a rug in a similar size to the one you're considering. This allows you to visualize how the size works in the space before committing to a permanent purchase.
Conclusion
Avoiding common mistakes when selecting an oversized rug size is crucial for achieving a harmonious and visually appealing space. By considering accurate measurements, furniture placement, room shape, traffic flow, and leaving appropriate borders, you can ensure that the rug fits well and enhances the overall aesthetics of the room. By overcoming these mistakes, you'll be able to select the perfect oversized rug size that creates a balanced and cohesive look, transforming your space into a stylish and inviting environment.