The Unexpected Costs of Moving & How to Prepare for Them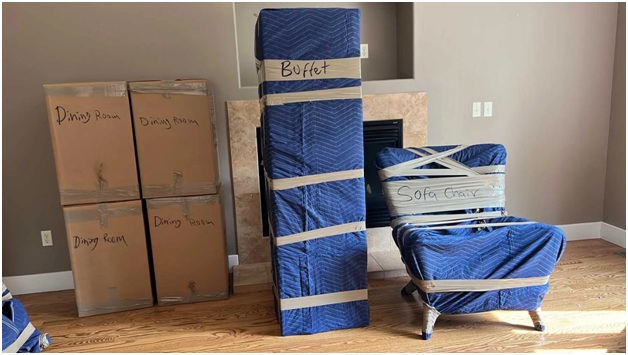 Table of Contents
Moving comes with tons of changes and an array of moving pieces that all need to move in the same direction to ensure everything goes smoothly. When you are transitioning into a new space, you may feel like you need space and more than just a few moments to regain clarity about the situation and the decisions you need to make. You are likely budgeting for your move, scouring Google for Boulder long-distance moving options, organizing your belongings, and prepping to pack for the big day.
You have a hundred and two things to worry about before your move, and being surprised by additional, unexpected costs of moving on your move date is the last thing anyone wants to deal with. Knowing and understanding all the potential expenses associated with moving is vital to ensuring the process is smooth and seamless.
What Adds Up to Unexpected Costs of Moving?
Packing Supplies & Labor
If you are choosing to pack things up yourself, then the packing fees are not something that you will need to worry about, but if you are opting to go with professional relocation services to provide packing services, labor, and packing supplies – then it is crucial to make sure that the inventory on file is as accurate as possible. Reviewing the packing materials cost and any labor fees associated with the packing procedures is also essential. Your moving company should be able to provide a total estimate with a list of all the charges related to the move – this will include the packing list. If you see anything incorrect, contact your moving representative to make updates and changes as needed.
Additional Moving Insurance
Licensed and legitimate movers will always provide basic coverage for your belongings during pick-up, transit, and delivery – storage is not always covered, and this is a piece of the puzzle you should inquire about upon booking. If you have potentially fragile, sentimental, or items of extraordinary value, purchasing additional insurance for the move may be a good idea. You can review the options with your moving company, reach out to your current homeowners or renters insurance company, or contact a third party to evaluate your options and which is best suited for your household.
Bulky or Heavy Item Fees
Large and bulky items are treated differently from the rest, as they take up additional space on the truck and may require specialty packing or crating and extra special handling. These are all processes out of the norm and are not typically included in your relocation package. You may end up surprised on moving day when taking your safe becomes more complicated. Evaluate these things with your sales representative beforehand to ensure it is included in the costs of moving, and everything remains within your moving budget.
Stairs, Elevators & Long Carry Costs
Most every moving business will include stairs, possibly waive elevator fees, and a certain length of carry from the truck to the home's entrance. Still, additional costs of moving will be incurred if you surpass any or all of these circumstances. One flight of stairs, up to a certain number, should be included in your move; however, when there are multiple flights of stairs, be prepared to see additional costs of moving for each flight.
Some moving companies charge elevators as a one-time fee as it slows down the timeframe of the move. Every company will outline a set length of carry for your belongings, and they will park as close to the home or apartment as possible; when there is an extra-long carry, the labor rates are set.
Shuttle Services
Upon travel, sometimes companies utilize box trucks or semis; there are different sizes of trucks and parameters for both parking and travel to the pick-up and delivery locations. Drivers and foreman are responsible for maintaining the rules of the road as their licensing and safety depends on it. If your crew cannot access either location, a shuttle service will be required to complete the move. Additional costs of moving are necessary depending on the volume or weight – this can be discussed with customer care agents.
Also Read: The Cost of an Out-Of-State Move: What Goes into Your Relocation Estimate
Storage Needs
Things don't go as planned every now and then, or perhaps you are in a place where you need to move out but do not have anywhere to move into – in either instance, storage solutions may be utilized. Storage charges will vary by using your moving company or a public storage facility, which means more money in both cases. Local, reliable moving companies should provide a no-hidden fees policy.
Denver City Movers service the Boulder area with impeccable local moving solutions, packing, and storage options. Denver City Movers always abide by transparent, accurate, and free moving estimates so clients can access comprehensive relocation services. Before securing your mover, review everything on your estimate, ask questions, gain answers, and make the best decision for you and your family!