The Ultimate Guide to Hiring a PR Agency in 2024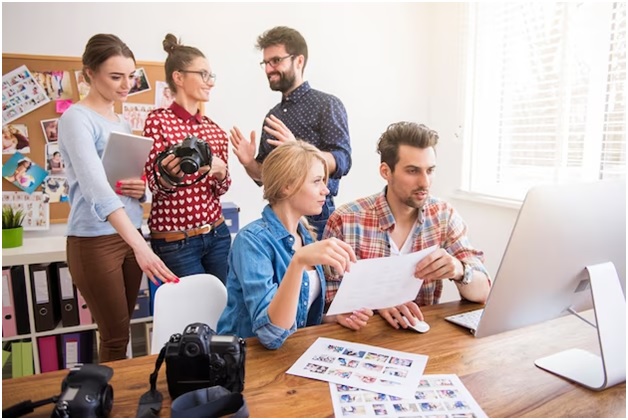 Table of Contents
Introduction
Although the concept of utilizing communications to preserve a good image and impact has been about for a while, public relations as a profession is still relatively young. Public Relations has been in the industry and market for a long time.
We are currently in the era of digital PR. Digital PR pursues the same objectives as conventional PR by using internet channels to raise brand recognition. This concept of "new" PR comprises developing influencer relationships to promote your company in front of potential customers together with podcasts, guest articles on reliable websites, and other communication methods. The use of digital platforms for a variety of tactics and more is also part of the new era of PR.
What function does a PR firm serve?
A PR firm's responsibility is to counsel clients on communication.
With their finger on the public's pulse, PR experts should be able to assess and foresee any potential problems the business may face. They should also make use of their findings to determine how they can effectively introduce their client's brand into popular discourse.
PR specialists seek to promote the organization's mission and objectives through external channels including press releases, speech and interview preparation, and advice on digital campaigns and initiatives.
As a campaign progresses, the PR firm will monitor the results of the organization's work and make any required adjustments or goal revisions. When adjusting a plan, PR experts may consider the company's rivals. PR experts may use competition analysis to determine what their main rivals are doing and how to respond, compete, and get a more fantastic voice.
What to Think About Before Hiring a PR Company?
These simple steps will help you in hiring the best PR agency for your business:
You should know your goals
You should do complete research before hiring a PR agency
It's an excellent option to consider the competitive ones
Ensure they have a good PR
You should fulfil the needs of your budget
Knowledge about your industry
Make sure the PR firm you choose has the experience necessary to meet your goals when employing them. Additionally, you want to look for a business that has a strong track record and an extended existence.
When choosing a PR agency, take into account the kind of business you have and the kind of message you want to promote. For instance, if your business sells apparel, a PR agency with a focus on fashion or retail may be what you need. You could select a PR firm that specializes in B2B marketing or tech startups if your business relies on technology.
Complete disclosure
Consider the value you will receive for your money as well. Does the agency provide a creative brief? Do they think of original ideas, or do they leave it up to you? How soon can they turn things around? How frequently will you be given updates throughout the procedure? Is a contract in place?
Make sure you are aware of the value you'll receive for your money as well as the sort of return on investment you may anticipate from their services. If a PR firm doesn't wholly disclose its financial arrangements and doesn't give you a straight response about what to anticipate, you should be on the lookout for warning signs—and heed them.
Advantages of Hiring a PR Agency Expertise in the field
It should go without saying that working with pros has several advantages. And this is particularly true when developing, fostering, and using connections is a large part of the job. PR firms are essential for placing your story in the appropriate outlets, establishing your brand's authority, and maintaining buzz.
Even more critical than PR-specific companies are PR agencies that concentrate in all things promotional and interpersonal since they have the means and know-how to take each press release and turn it into an advertising effort. An all-encompassing marketing and PR agency is positioned to spend 100% of its attention on collaborating with each client's internal team and disseminating its message to the public, whereas your business may have a small number of employees who are committed to marketing and communications.
Builds Trust and brand image
Your company will become known as a reliable, trustworthy brand in addition to the outside of your sector with the aid of a strong PR staff. Your company is going to raise its ranks as one of the top information providers in your sector with the assistance of a PR firm, which will result in increased lead creation and, eventually, more income.
It's crucial to keep in mind that your PR staff is an extension of your team and maybe a valuable resource for understanding how a business choice may affect your reputation or the viewpoint of your customers. PR teams may aid in crisis planning and issue solving, as well as boost overall productivity by supplying extra resources for your internal marketing or media team to use.
Press contacts
By utilizing their contacts in your sector to assist in opening doors for your organization, a PR agency may potentially offer significant advantages to your enterprise. B2B PR firms specialize in deepening their understanding of specialized business sectors, and they may utilize this industry expertise to your company's advantage. For example, they could be able to put you in touch with a reliable business partner or assist you in setting up a guest post exchange and mutual blogs.
Draws in a specific target audience
Another advantage of PR firms is that they know who to target and emphasize quality over quantity. PR firms may focus their efforts on contacting particular demographic groups that are more likely to be interested in working with you rather than waste time and money contacting individuals who are most likely uninterested in your business.
Also Read: The Use of Social Media Marketing and SEO For Business Growth
Conclusion
A professional PR firm will promote your brand and increase customer traffic to your establishment. When it comes to standing out and piquing customers' curiosity, a superb PR professional can help. However, using a PR firm exclusively is insufficient. In order to drive success and avoid typical errors, your brand viewpoint is essential.
Ready to empower your brand, consider hiring the services of PR Agency Dubai for excellent services and image building.