How Private Jets are Revolutionizing Executive Travel?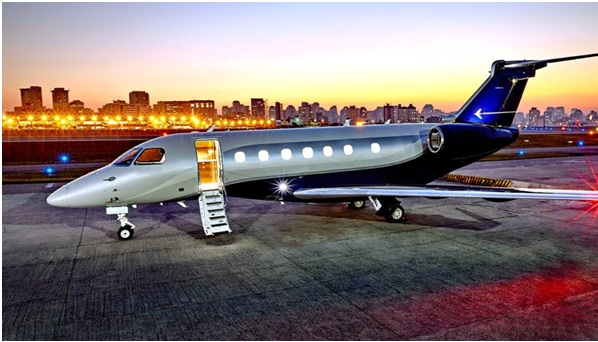 Table of Contents
In a world where time is essential and comfort is non-negotiable, private jets have evolved as the pinnacle of extravagance and efficiency, revolutionizing how corporate executives, celebrities, and the privileged travel the world. These flying wonders have transformed travel as we know it, releasing unmatched freedom and control for those who seek the best from every moment. They are no longer restricted to the realm of fiction. So fasten your belts as we soar into the luxury stratosphere and learn how private jets change the sky and more.
Why Commercial Flights might not be the Best Option for Executive Travel?
There can be better options than commercial flights if you are a business person and have to travel for business purposes frequently. Here are some strong reasons to avoid commercial flights for executive travel.
Time-consuming
Boarding processes, lengthy security lines, and other issues can all add time to commercial flights. Before boarding the aircraft, passengers frequently must arrive at the airport far in advance and endure time-consuming procedures.
Lack of Flexibility
The flexibility of airports and destinations for commercial flights is minimal. The airlines' routes and timetables are limited to passengers and may only sometimes suit their unique requirements or preferences.
Uncomfortable
Commercial flights may be packed and uncomfortable, which makes them even more claustrophobic. Long flights can be uncomfortable for passengers due to the possible lack of personal space, small seats, and adequate legroom.
Less Facility
Comparatively speaking to private air travel, commercial flights provide fewer facilities. The journey cost will increase if passengers are required to pay extra for things like checked bags, in-flight food, and entertainment selections.
Inconvenient Airport Locations
Major airports frequently conduct commercial flights from places outside of urban centers. Passengers have to experience longer journey times and increased transportation expenditures due to getting to their ultimate destinations.
Crowded and Busy Airports
Commercial jets frequently depart from congested and busy airports. Large terminals, lengthy lines at check-in counters and security checks, and congested waiting spaces can all be obstacles for passengers.
Limited Privacy
Private jets provide more privacy than commercial flights. Passengers can have many cabin mates, making it difficult for them to have private talks or conduct business confidentially.
Environmental Impact
Commercial flights have a significant adverse environmental impact and contribute to carbon emissions. Large amounts of passengers and frequent flights may exacerbate air pollution and climate change.
Chances For Delays And Cancellations
Commercial flights have the potential to have delays or cancellations for various reasons, including bad weather, technical difficulties, or heavy traffic. This may interfere with travel arrangements and inconvenience travelers.
Do not fret! While commercial flights offer disadvantages, private air travel comes to your rescue. Let's evaluate why a Private jet is ideal for your business travel experience.
Also Read: Uncover the Wonders of Colosseum Arena Tours with These 7 Best Options!
Reasons to Opt for Private Jets for Executive Travel
In several ways, private jets are revolutionizing executive travel. Here are a few reasons why executive travel experiences are evolving due to private air travel:
1. Unmatched Time Efficiency
The use of private jets has increased for a variety of compelling reasons, chief among them being the unmatched time efficiency they provide. The limitations of commercial flight timetables, protracted layovers, or time-consuming security procedures are no longer shackles for executives. Private aircraft let passengers decide when to leave. This enables the smooth facilitation of meetings, conferences, and crucial business transactions while saving days compared to conventional plane travel.
2. Personalized and Secure Travel
Privacy and security are crucial for high-profile professionals. Individuals can be subject to unwanted scrutiny and security threats at commercial airports. Executives may hold critical conversations aboard private aircraft without worrying about eavesdropping or leaks because they provide a cocoon of exclusivity. Fixed-base operators (FBOs), remote from the main terminals, are where the private jet experience begins, limiting exposure to the general public. Furthermore, private aircraft terminals frequently feature improved security procedures, adding additional security.
3. Flexibility and Accessibility
Private jets provide a level of flexibility that is unrivaled. Executives can quickly alter their travel plans without being constrained by the strict schedules of commercial carriers. This adaptability can be a game-changer in the corporate sphere, enabling leaders to seize new possibilities or handle unforeseen issues without being constrained by set travel schedules.
4. Increased Productivity
A private jet cabin is a mobile office with cutting-edge networking and communication gadgets. Executives can conduct virtual meetings, stay in touch with their team, and react to communications in a calm setting. The congested seats of commercial aircraft frequently make achieving efficiency impossible.
5. Networking and Relationship Building
Executives can cultivate relationships and do business in a private atmosphere aboard private planes. The exclusivity of private jets fosters an atmosphere suitable for meaningful conversations, whether you are entertaining clients, business partners, or team members. While traveling, executives can utilize this time to establish rapport, go through their plans, and solidify their relationships.
6. Luxury and Comfort
Private jets provide a degree of luxury that exceeds even the best first-class experiences on commercial carriers, from opulent interiors to individualized amenities. Executives arrive at their locations rested and ready to take on their commercial endeavors due to personalized seats, fine dining, and top-notch entertainment systems.
7. Global Reach
Private jets use an extensive network of airports, even ones not serviced by commercial airlines, giving them a particular advantage. With access to various airports, CEOs can travel shorter distances to their ultimate destinations, eliminating the need for lengthy ground transportation or several connecting flights. This adaptability allows for exploring new markets and conveniently traveling to far-off places.
8. Cost-Efficiency in Some Scenarios
Private jet travel is typically considered expensive, although, in some situations, it may be economical. For instance, purchasing several first-class seats on commercial flights, lodging, ground transportation, and potential delays may all be expensive when a group of executives needs to travel together. In these circumstances, renting a private aircraft that offers convenience and shared costs may be more cost-effective.
Conclusion
In conclusion, due to effortlessly combining time effectiveness, security, flexibility, productivity, luxury, and accessibility, private aircraft have revolutionized executive travel. These aerial marvels will likely continue to develop as technology develops, creating new opportunities for business travelers to fly effectively and comfortably. The evolvement has turned into a canvas for the fusion of innovation and extravagance, influencing business travel in ways that were before unthinkable.