Mastering Office 2021: A Comprehensive Guide to Boosting Your Productivity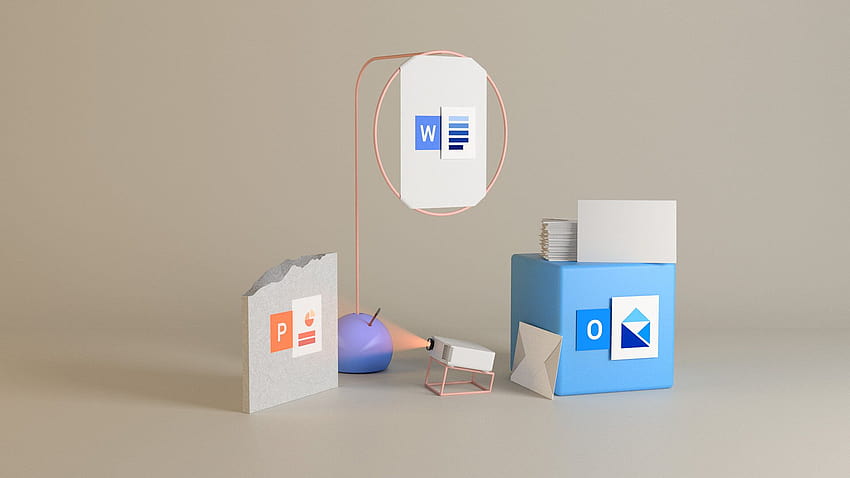 Table of Contents
In today's fast-paced world, where efficiency and productivity are paramount, having the right office software can make all the difference. Microsoft Office 2021 is here to elevate your work experience with an array of impressive features and enhancements. This article is your comprehensive guide to mastering Office 2021 and using it to turbocharge your productivity.
Unveiling the Power of Office 2021
What's New in Office 2021?
Licensing Options to Suit Your Needs
Is Your System Ready for Office 2021?
microsoft office 2021 is the latest iteration of Microsoft's acclaimed Office suite, designed to take your productivity to the next level. It builds upon the strong foundation of its predecessor, Office 2019, and introduces numerous new features and improvements. Before we delve into these enhancements, let's start with the basics: What exactly is Microsoft Office 2021, what licensing options are available, and are your computer systems up to the task?
A Fresh and Intuitive User Interface
Modern Look and Feel
Enhanced Accessibility
Simplified Customization
The first thing you'll notice when you launch microsoft office 2021 is its fresh and intuitive user interface. Microsoft has given it a modern makeover with updated icons, refined typography, and improved spacing, making it not only visually appealing but also user-friendly. Accessibility features have been enhanced, ensuring that Office 2021 is accessible to users of all abilities. Customization options have also been streamlined, allowing you to tailor the interface to your preferences effortlessly.
Collaboration Made Effortless
Real-Time Co-Authoring
Seamless Integration with Microsoft Teams
Enhanced Cloud Connectivity
Effective collaboration is at the core of modern work, and Microsoft Office 2021 excels in this regard. Real-time co-authoring lets multiple users work on the same document simultaneously, enhancing team productivity. Integration with Microsoft Teams, the leading communication and collaboration platform, makes connecting with colleagues a breeze. Plus, the suite offers improved cloud connectivity through OneDrive and SharePoint, ensuring your documents are always accessible, regardless of your location.
Powerhouse Productivity Tools
AI-Powered Writing Assistance
Excel's Dynamic Arrays
PowerPoint's Presenter Coach
Office 2021 introduces cutting-edge productivity tools to help you work smarter, not harder. In Word, AI-powered writing assistance provides real-time suggestions for grammar and style, elevating your document quality. Excel's dynamic arrays simplify complex calculations and data analysis, saving you time and effort. Meanwhile, PowerPoint's Presenter Coach utilizes AI to offer feedback on your presentation skills, helping you become a more polished and effective communicator.
Fortified Security and Data Protection
Multi-Factor Authentication
Robust Data Loss Prevention
Enhanced Threat Protection
In today's digital landscape, security is paramount, and Microsoft Office 2021 takes it seriously. Multi-factor authentication adds an extra layer of security to your documents and data, making unauthorized access more challenging. Robust data loss prevention tools help safeguard sensitive information, ensuring it remains confidential. Moreover, Microsoft Office 2021 boasts enhanced threat protection, shielding you from a wide range of cyber threats and attacks, providing peace of mind in an increasingly connected world.
Seamlessly Integrating Office 2021 into Your Workflow
Transitioning from Older Versions
Abundant Training and Support Resources
Maximizing Efficiency with Office 2021
If you're currently using an older version of Office, you may be wondering how to smoothly transition to Office 2021. Microsoft offers migration assistance and a wealth of resources to guide you through the process. Furthermore, there are numerous training and support materials available to help you harness the full potential of Office 2021's features. By taking advantage of these resources, you can ensure a seamless transition and unlock unparalleled productivity with the latest Office suite.
Also Read: The Ultimate Guide to Keeping Your Machinery in Top Condition: Rotor Repair Requirements
Conclusion
In summary, Microsoft Office 2021 is a game-changer in the realm of office productivity software. With its modern interface, powerful collaboration features, advanced productivity tools, and robust security measures, it offers a comprehensive solution for individuals and organizations striving for excellence in their work. Whether you're an Office veteran or new to the suite, Office 2021 has something to offer everyone. Don't miss out on the opportunity to supercharge your productivity – upgrade to Office 2021 today and experience the future of office software.