Does Solder Mask Color Impact the Functionality of Circuit Boards?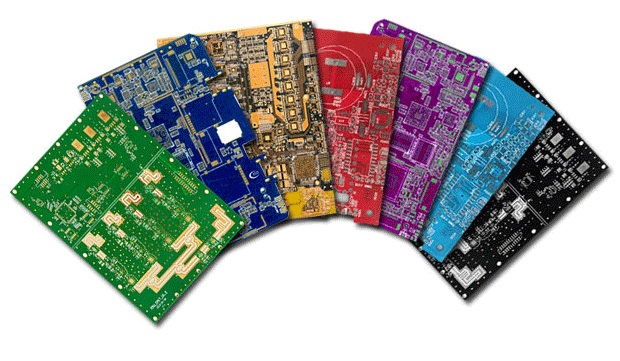 Table of Contents
Printed Circuit Boards (PCBs) are the backbone of modern electronics, facilitating the functioning of everything from smartphones to satellites. These intricate boards are comprised of multiple layers, each playing a crucial role in ensuring the device's performance and durability. One such layer, the solder masks, often raises questions about its significance and the role its color plays in the functionality of the circuit board.
Understanding the Solder Masks
The solder mask, often referred to as solder resist or solder stop mask, is a thin polymer layer applied to the top and bottom layers of copper foil on a PCB. Its primary purpose is to safeguard the copper traces from oxidation, contamination, and physical damage, thereby preserving the PCB's integrity and functionality. To achieve this, the solder mask is printed onto areas of the circuit board where soldering is not required, effectively shielding these regions from moisture, high temperatures, soldering processes, and mechanical harm.
The Customization of PCBs
PCB manufacturing is a highly customizable process, allowing designers and engineers to make various choices to meet specific requirements. Among these choices is the selection of solder mask color. While solder masks serve a predominantly functional purpose, they also offer an opportunity for customization and aesthetic considerations. The most commonly chosen solder mask color, accounting for over 99% of PCBs, is green. However, the palette has expanded to include colors such as red, blue, black, white, and even yellow, each with unique applications and visual effects.
Examining the Impact of Solder Mask Color
One of the most common questions in PCB design is whether the color of the solder mask has any bearing on the functionality of the circuit board. The short answer is that, for the most part, it does not. The solder mask primarily functions as a protective layer, safeguarding the underlying copper traces from external factors that could degrade their performance. Regardless of its color, the solder mask performs this role effectively.
The Role of Contrast
However, where solder mask color can make a difference is in the ease of defect inspection. Colors with higher contrast, such as green, make it easier for technicians to visually inspect the PCB for manufacturing defects with the naked eye. Green solder masks, in particular, offer excellent trace visibility and are often chosen for PCB prototyping and testing due to their high contrast when paired with white silkscreen. This combination simplifies inspection and contributes to the professional appearance of the circuit board.
Why Are PCBs Green?
Curious about why are PCBs green?Traditionally, PCBs have been green for a variety of reasons. Firstly, the green solder mask was believed to reduce eye fatigue during manual inspections. Scientifically, green light wavelengths are known to induce relaxation, and human eyes are most sensitive to green light. This made it easier for inspectors to spot errors on green-colored PCBs. Additionally, green solder masks were considered stronger and more cost-effective for mass production. As a result, green became the default choice for PCBs. While other colors have gained popularity, green PCBs remain a staple, especially when simplicity and ease of inspection are paramount.
Exploring Solder Mask Colors:
To better understand the impact of different solder mask colors, let's take a closer look at some commonly used options:
Green Solder Mask
Green is the default and widely favored solder mask color. Its high recognizability and excellent contrast make it ideal for inspections. The combination of green solder mask with white silkscreen enhances visibility and aids in the removal of flux residue during assembly.
Red Solder Mask
Red solder masks offer a bold and professional appearance but have slightly lower contrast than green. Fine traces may require magnification for defect inspection. However, screen printing and flux removal perform well on red solder masks.
Blue Solder Mask
Blue solder masks are commonly used and are associated with open-source electronic prototyping, such as Arduino boards. While they have lower contrast, making fine trace inspection challenging, they excel in applications where screen printing and visual appeal are priorities.
Black Solder Mask
Black solder masks have low contrast, making trace inspection difficult. They absorb heat during reflow, requiring careful temperature control. However, they are favored for certain applications, such as LCD backpanels, due to their sleek appearance.
White Solder Mask
White solder masks have the lowest contrast of all solder mask colors, making them challenging for inspections. Cleaning can also be difficult, as stains are easily visible. However, they offer excellent contrast for black silkscreen, making artwork stand out.
Yellow Solder Mask
Yellow solder masks offer high contrast, similar to green, and are suitable for showcasing intricate traces. They are easy to clean and provide an excellent balance between aesthetics and functionality.
PCBasic
In addition to these commonly used solder mask colors, it's worth mentioning a growing trend in the PCB industry – the use of custom colors and innovative solder mask options like PCBasic. PCBasic allows designers to explore unique solder mask colors and finishes, opening up exciting possibilities for PCB aesthetics and branding. While the impact of PCBasic on functionality aligns with traditional solder mask colors, it's an exciting choice for those seeking a distinctive look for their circuit boards without compromising performance.
Also Read: Shielding Your Systems: The Ultimate Security Software Guide
Making the Right Choice
In summary, while solder mask color does not significantly impact the functionality of a circuit board, it does affect defect inspection and the overall appearance of the PCB. When selecting a solder mask color, consider the specific requirements of your project, from visibility to aesthetics. Whether you opt for the classic green or explore the vibrant spectrum of colors available, understanding the role of solder mask color ensures your PCB aligns with your design and performance goals.