Top 9 Tips to Hire a Professional Proofreader Online at an Affordable Rate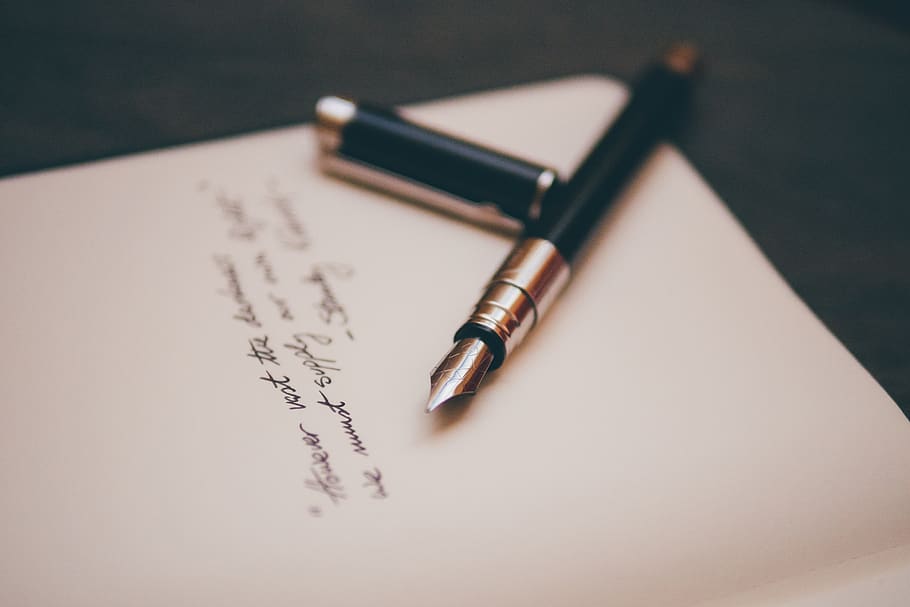 Shamed by their English, your friend comes running to you probably because they fell prey to the 10% of youth who get scammed by faux proofreaders every year. Detecting a sincere proofreader from a sea of purporting ones requires thorough investigation. But if time crunch crashes while scanning through the web, I am open to receiving disheartening complaints from you. I will help you find a clean-up crew for all the mess that your friend's English assignment has created.
So, see through a proofreader's eye to find an above-the-par proofreader at the penny-pinching price.
1. Read service reviews
First-level confirmation about the sincerity of a proofreader or proofreading service should be done by checking their reviews. My assignment help clients provide upcoming clients with the first-hand and authentic experience of how they liked working with the proofreader. Studies reveal if a proofreading service provides quality, submission-ready documents to clients.
And remember that best works always receive recognition. And if the proofreader's profile has no sign of reviews, take it as a warning sign. And if there are loads of anonymous raves, be skeptical as people have the right to say anything, especially for their benefit.
2. Request for a sample
Proofreaders tune in when average writers or readers go on autopilot. So naturally, they are responsible for making every document submission-ready and grade-worthy. Proofreading requires a concentrated level of attention. And if you are between proofreaders, send a sample from your project to a potential proofreader and ask them to proofread your copy ONLY. Ensure that the proofreader sends back the same snippet from your manuscript, making it easy for you to compare. Check if their proofread sample meshes well with your work. Also, do not overdo sample requests. Requesting too many people will make you lose track of which proofreaders you connected.
3. Get a price quote
Steer clear of proofreading services that offer below-basement bids. Unfortunately, the Internet is filled with pay-for-play proofreading companies that provide extremely fast turnaround times and too low pricing. And being outside the industry, you will not recognise the ruse (the dishonest services that fraudulent services providers claim to offer).
Bear in mind that proofreading is not reading. A proofreader thoroughly inspects every line for spelling, grammar, meaning, and punctuation. And it is realistic to expect 100,000 words to be proofread within a week. A job that sounds so hard is even tougher to perform. So, run rather than rejoice if you receive an extraordinarily low quote.
4. Get it in writing
Once you know your deal with a professional proofreader, you can take the step forward by offering a service contract. The service contract is where you define the working principles, procedures, scope of services, deadline, and service charge to your hired proofreader. A proofreader's task deserves the respect of a proofreader's confidentiality. So, before you start working with the proofreader, you ought to draft an agreement including a non-disclosure clause. Then, you can approach your editor with a proposal of this agreement and ensure your proofreader agrees. If they do not, there is something wrong with the proofreader; maybe they do not want to establish mutually agreed-upon terms of service.
5. Avoid anonymous edits
What if you are paying person A to proofread your work by person B? Isn't that a breach of trust?
Many proofreading services do not give you a choice of the proofreader. All you do is submit your order and then upload your document. Such organisations procure proofreading services from freelancers to proofread anonymously. This way, you are ghosted by the actual proofreader.
So, make sure you choose a company where you network directly with the proofreaders. As a client, you have full right to review the qualifications and areas of expertise of the proofreader. Eventually, you can request the most closely aligned proofreader of the company based on a layer of trust that has been built through thorough networking between client and proofreader.
6. Know the proofreader's qualifications
Proofreading is a qualitative skill that develops and strengthens with practice and specialised training.
If someone has a degree in journalism or English, it is ideally a plus. Then again, the qualifications do not guarantee producing an expert proofreader. If that is their only qualification, they probably won't be a master proofreader. Then what are the chances that your proofreader can stand up to your expectations? If I hired a professional proofreader, I would choose someone who completed a training course from a reputable agency in proofreading over someone who just had a degree. 
7. Inquire about their experience
If someone has worked as a freelance proofreader or any company, or as a proofreader in the publishing house, that is a vote in their favor. And of course, the more years of work, the better. However, there is another way to know whether the proofreader is potential or not: if they have the required experience for proofreading the kind of writing you require to be polished.
You can save the final vote for a proofreader who has the above-listed qualities and is also knowledgeable about the subject matter of your writing. A proofreader who is aware of the terms specific to your field and understands your requirement will be able to polish your text easily and effectively.
8. Know what proofreaders usually charge
Another way to inspect a proofreader's work is to have a ballpark idea of what qualified proofreaders usually charge. Proofreaders charge for their work according to their experience, expertise, and training level.
So, take a look at the typical pay range for proofreaders. What EFA in the United States recommends is that non-fiction proofreaders charge $36 to $40 per hour with a speed of seven to ten pages per hour. The industry standard for a manuscript page is two hundred and fifty words. But, of course, the charges vary depending on the requirements of clients and other significant factors like expected turnaround, the degree of expertise required, and the scope of the work.
On the other hand, the CIEP in the United Kingdom recommends the minimum hourly rate of euro 25.40. Also, CIEP says that the prices are based on various elements.
9. Observe their written communication skills
If you are searching for a proofreader's website or their profile on a freelance platform, it should not be full of glaring mistakes. At times, a proofreader will have their profile proofread by someone else. If you want to check their writing skills, feel free to ask them questions. It would help if you focused on the written reply you get after approaching them to polish your documents.
In conclusion,
Listed above are some of the productive tips for finding a good proofreader. So, the next time you search online for a proofreader, ensure your hired expert makes you tick off all the tips mentioned above. Since you will employ a proofreader because you want perfection, make sure you do not put a limit on the money you spend—all the best in making an informed decision.
Author's Bio: Hannah Ferris is a qualified proofreader closely associated with Essayassignmenthelp.com.au. Here she offers proofreading and essay help services. And when she is not proofreading, she is out with his dog for a walk.