5 Tips for Building Your Dream Home on a Budget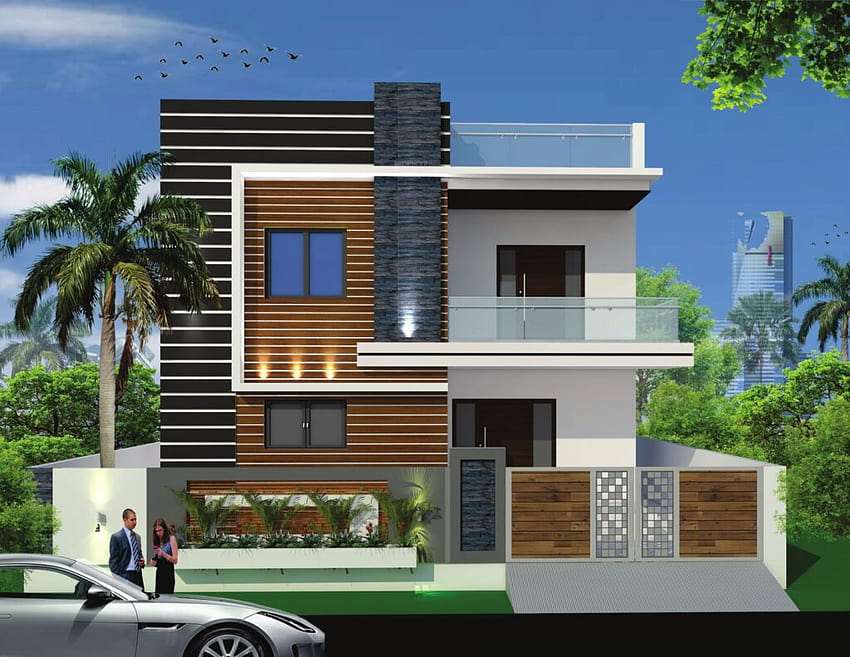 Table of Contents
Building your dream home is an exciting venture, but it often comes with hefty price tags that can seem daunting. According to NewHomeSource, the cost of building a new home can range from $117,971 to $450,345. However, don't be discouraged! With some clever planning and strategic choices, you can build your dream home on a budget without compromising quality or style. In this article, we'll explore five valuable tips to help you achieve your dream while saving money. From cost-effective construction methods to energy-efficient choices, let's dive into the best and cheapest ways to bring your dream home to life.
Tips to Build Your Dream Home in a Budget
Choose the Right Home Design
Selecting the right home design is the first step to building your dream home on a budget. Opting for a simple and rectangular layout, like a ranch home or colonial home, can significantly reduce construction costs. Ranch homes are highly customizable, while smaller homes have a straightforward design and smaller layout. These homes cost around $150 to $300 per square foot. By choosing an affordable design, you can save on construction materials and labor without sacrificing aesthetics.
Consider Alternative Building Materials
One of the best ways to reduce the costs to build a house is by exploring alternative building materials. Prefabricated homes, made off-site and assembled on location, offer a cost-effective solution, averaging $90 to $120 per square foot. Shipping container homes are another trendy option, costing between $16,500 to $44,500, utilizing retired containers for framing. Additionally, cob construction homes stand out as an economical choice, with an average cost of just $7,000. By opting for these materials, you can significantly reduce expenses while maintaining a unique and sustainable home.
Also Read: Tips and Tricks For Designing a Low-Budget Small Cafe Interior
Embrace Energy Efficiency
Investing in energy-efficient features for your dream home helps the environment and saves money in the long run. Energy-efficient homes can result in substantial savings over time, as reported by the University of Michigan. They found that an energy-efficient home could save approximately $52,000 in long-term costs compared to a standard home. Consider energy-efficient appliances, improved roof insulation, high-performance windows, and compact fluorescent lights to minimize energy consumption and reduce utility bills significantly.
Prioritize Essential Spaces
When building on a budget, it's essential to prioritize the spaces that matter most to you. Allocate your budget wisely by focusing on the most critical areas of your home and making adjustments in less essential spaces. For instance, invest in high-quality materials for the living room and kitchen, where you'll spend a significant amount of time while choosing more budget-friendly options for guest rooms or storage areas. This approach ensures you maximize your budget and create a home that fulfills your needs and desires.
Plan Carefully and Avoid Change Orders
Proper planning is key to staying within your budget. Before construction begins, outline your vision and requirements clearly to your contractor. Change orders during construction can lead to unexpected expenses and delays, so try to minimize alterations once the building process is underway. Pre-construction considerations, such as permits, home planning, and hiring a team, can make up about 10% to 25% of the total project costs. By planning meticulously, you can avoid unnecessary expenses and ensure a smooth and cost-effective building process.
Also Read: Trends in Outdoor Furniture Exploring the Latest Designs and Styles
Conclusion
Building a house on a budget is not only achievable but also rewarding when you make informed choices. By selecting a cost-effective home design, exploring alternative building materials, embracing energy efficiency, prioritizing essential spaces, and planning carefully, you can create a dream home that reflects your vision without breaking the bank. Remember, every decision you make can significantly impact the final cost, so be strategic and thoughtful throughout the process. But with these five tips, you'll be well on your way to turning your dream home into a budget-friendly reality.