Integrative Approaches in Cancer Pain Management: The Role of a Pain Management Center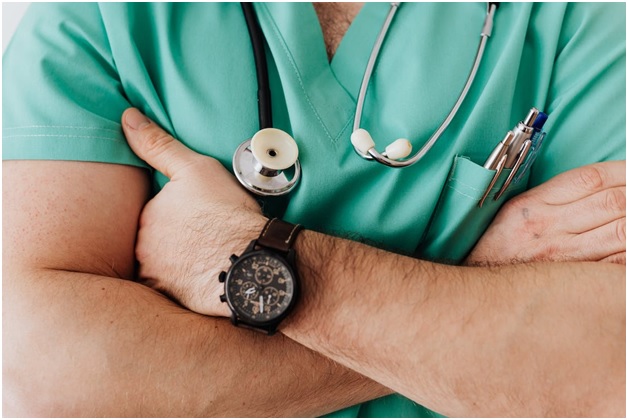 Table of Contents
Cancer is a complex disease that affects millions of people worldwide. Along with the physical and emotional toll it takes on patients, cancer often causes severe pain that can be difficult to manage. In recent years, there has been a growing recognition of the need for integrative approaches in cancer pain management. These approaches combine traditional medical treatments with complementary therapies to provide comprehensive care for patients.
The Importance of Cancer Pain Management
Pain is a common symptom of cancer, affecting up to 90% of patients at some point during their illness. Uncontrolled pain not only decreases patients' quality of life but also hinders their ability to tolerate cancer treatments and participate in daily activities. Effective pain management is crucial in providing holistic care to cancer patients and improving their overall well-being.
Uncontrolled pain not only causes immense suffering but also has a detrimental effect on a patient's quality of life. It can lead to decreased mobility, fatigue, sleep disturbances, and appetite loss. Moreover, chronic pain can contribute to feelings of depression, anxiety, and isolation. As a result, patients may become less engaged in their treatment plans and experience a decline in their overall health.
Effective cancer pain treatment plays a crucial role in supporting cancer patients throughout their journey. It involves a comprehensive approach that addresses the physical, emotional, and spiritual aspects of pain. By managing pain appropriately, healthcare professionals can help patients regain control over their lives and enhance their ability to tolerate cancer treatments.
There are various strategies and interventions available for pain management in cancer patients. These include pharmacological treatments such as analgesic medications, nerve blocks, and opioids. Non-pharmacological approaches like physical therapy, acupuncture, relaxation techniques, and counseling can also be employed to alleviate pain and improve overall well-being.
It is essential for healthcare providers to assess and monitor pain regularly, as pain can change over time and require adjustments in the management plan. Open communication between patients and healthcare professionals is crucial for tailoring pain management strategies to individual needs and preferences.
The Role of a Pain Management Center
A pain management center plays a vital role in the comprehensive care of cancer patients. These centers are specialized facilities that focus on the diagnosis and treatment of pain, including cancer-related pain. They bring together a multidisciplinary team of healthcare professionals, including doctors, nurses, psychologists, physical therapists, and complementary therapists, to develop personalized pain management plans for each patient.
In a pain management center, doctors and nurses work closely with patients to assess their pain levels and determine the underlying cause of their pain. They may use various diagnostic tests and procedures to gather information about the patient's condition and develop an appropriate treatment plan.
Psychologists and counselors play a crucial role in addressing the emotional and psychological aspects of pain. They help patients cope with the challenges of living with chronic pain and provide support and guidance throughout the treatment process.
Physical therapists are trained in techniques to improve physical function and reduce pain. They may use exercises, manual therapy, and other modalities to help patients regain mobility, strength, and flexibility.
Complementary therapists offer alternative therapies that can complement traditional medical treatments. These therapies, such as acupuncture, massage, or relaxation techniques, can help reduce pain and promote overall well-being.
A pain management center also provides education and resources for patients and their families. They may offer classes or workshops on pain management techniques, provide information about medications and their side effects, and connect patients with support groups or community resources.
Integrative Approaches in Cancer Pain Management
Integrative approaches in cancer pain management combine conventional medical treatments with complementary therapies to provide a holistic approach to pain relief. These approaches recognize that pain is a complex phenomenon influenced by physical, psychological, and social factors, and aim to address all of these aspects in a comprehensive manner.
Benefits of Integrative Approaches
Integrative approaches in cancer pain management offer several benefits to patients. First and foremost, they provide a more comprehensive and personalized approach to pain relief. By considering the individual needs and preferences of each patient, these approaches can help optimize pain management and improve overall quality of life.
By taking into account the unique circumstances and preferences of each patient, integrative approaches can tailor pain management strategies to suit their specific needs. This personalized approach may involve a combination of medications, physical therapy, counseling, and alternative therapies.
Furthermore, integrative approaches aim to minimize the side effects and risks associated with long-term opioid use. By incorporating non-pharmacological interventions, such as relaxation techniques and exercise, patients may be able to reduce their reliance on pain medications. This not only helps to manage pain more effectively but also reduces the potential for addiction and dependence.
In addition to pain relief, integrative approaches also focus on improving the overall quality of life for cancer patients. They aim to enhance physical functioning, reduce fatigue and anxiety, and promote emotional well-being. By addressing the multidimensional aspects of pain, patients may experience a greater sense of control, empowerment, and hope.
Challenges and Future Directions
While integrative approaches in cancer pain management show promise, there are still challenges that need to be addressed. One of the main challenges is the lack of standardized guidelines and evidence-based research in this field. Many complementary therapies have not been rigorously studied for their effectiveness in cancer pain management, and there is a need for more high-quality research in this area.
Also Read: Coping with Mood Swings: Strategies for Well-Being
Conclusion
Cancer pain is a significant challenge for patients, but with the integration of complementary therapies and conventional medical treatments, pain management centers can provide comprehensive care that addresses the physical, emotional, and social aspects of pain. Integrative approaches offer personalized and holistic pain relief, empowering patients to actively participate in their own care. As research in this field continues to expand, the role of pain management centers and the benefits of integrative approaches in cancer pain management will become increasingly recognized and accessible to patients worldwide.