Enhancing Men's Clothing Quality and Affordability: Top Brands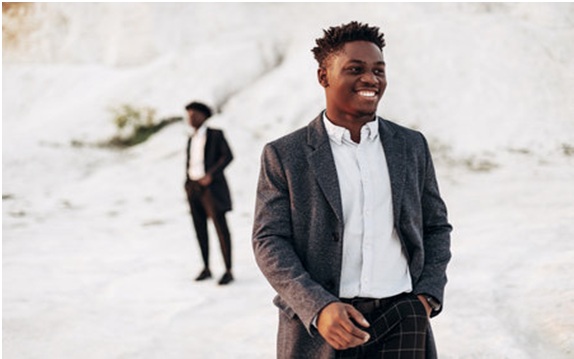 Table of Contents
Introduction
Fashion is an arena of diversity and equality. While women's fashion has long held its place as a staple, advocating for gender equality means acknowledging men's fashion as a significant trend. This article delves into the realm of men's clothing, guiding readers on how to elevate their style and introducing brands that offer both improved quality and affordability.
In numerous scenarios, a well-dressed man can gain distinct advantages, be it in professional or social spheres. Therefore, let's explore how men can refine their wardrobe choices and identify their unique style.
Principles for Men's Attire:
1. The Art of Color Coordination
Regardless of appearance or body type, the fundamental principle remains avoiding flamboyance. Simplicity is the ultimate sophistication. Classic shades like black, white, and grey are timeless choices that rarely falter. Occasionally, a vivid pop of color can serve as an accent, but ideally, limit the color palette to three hues throughout the ensemble. An essential component: a cool-toned shirt.
2. Fit: Tailored but Not Restrictive
The distinction between men and women lies in their sizing perspective. While women often underestimate, men have a tendency to overestimate. Although many men lean towards baggy clothes for unbridled comfort, such choices seldom align with fashion's current trends (except for those inclined toward street hip-hop style). To transition your wardrobe, start by downsizing a notch—slightly shorter pants, trimmer legs—or opt for the Asian-favored Slim Fit cut.
3. Harmonizing Elegance with Silhouette
This factor holds paramount importance. Irrespective of the attire's appeal, its impact is compromised if it fails to complement your physique. Irrespective of weight, this remains relevant. While the fashion industry often celebrates tall and slender models who appear even leaner in outfits, we embrace a broader definition of beauty. Those concerned about weight might consider rolling up sleeves and trouser legs to showcase the slimmer portions of their body. Opt for slightly shorter necklines or elongating V-neck designs, as this visually lengthens proportions.
Hence, a man's wardrobe isn't defined by quantity but rather by quality. However, not everyone can invest in premium brands like Thom Browne or Neil Barrett, given the steep costs and lack of collectible value.
Introducing a Men's Clothing Brand for Enhanced Quality and Affordability
Sandro: This French luxury label boasts a refined, elegant design ethos within men's fashion. Sandro Homme seamlessly blends tradition and modernity to create a comfortable yet sophisticated masculinity, perfectly aligning with contemporary trends.
Club Monaco: Originating from Canada, Club Monaco is committed to providing customers with impeccably stylish clothing. Their modern approach encompasses fabrics, tailoring, and designs, all of exceptional quality. The brand often offers discounts, making their products a fusion of style and value.
Wholesale21: An online wholesale clothing website, Wholesale21, primarily focuses on women's and cheap clothes for men, along with footwear and bags. While their men's line may not be as prominent as their women's collection, the garments boast durability and affordability. With a commitment to quality and favorable pricing, Wholesale21 ensures prompt delivery to its consumers.
All Saints: Established in 1994, this British brand is often regarded as an accessible version of Vivienne Westwood. With a keen eye for intricate design, All Saints gained rapid popularity in the UK. While they initially specialized in men's clothing, they expanded their offerings to include women's wear as well, with their products prominently featured in major shopping destinations.
Also Read: The Versatile Charm of the Casual Kilt
Conclusion
By opting for these men's clothing brands, individuals can elevate their style quotient while enjoying cost-effective options. Whether gravitating toward a simple, elegant demeanor or a modern, trendsetting flair, these brands cater to diverse preferences. Vital considerations include color coordination, fit, and the seamless fusion of taste and silhouette—a recipe for exuding individuality and style.