Streamlining Your Real Estate Business With a Virtual Assistant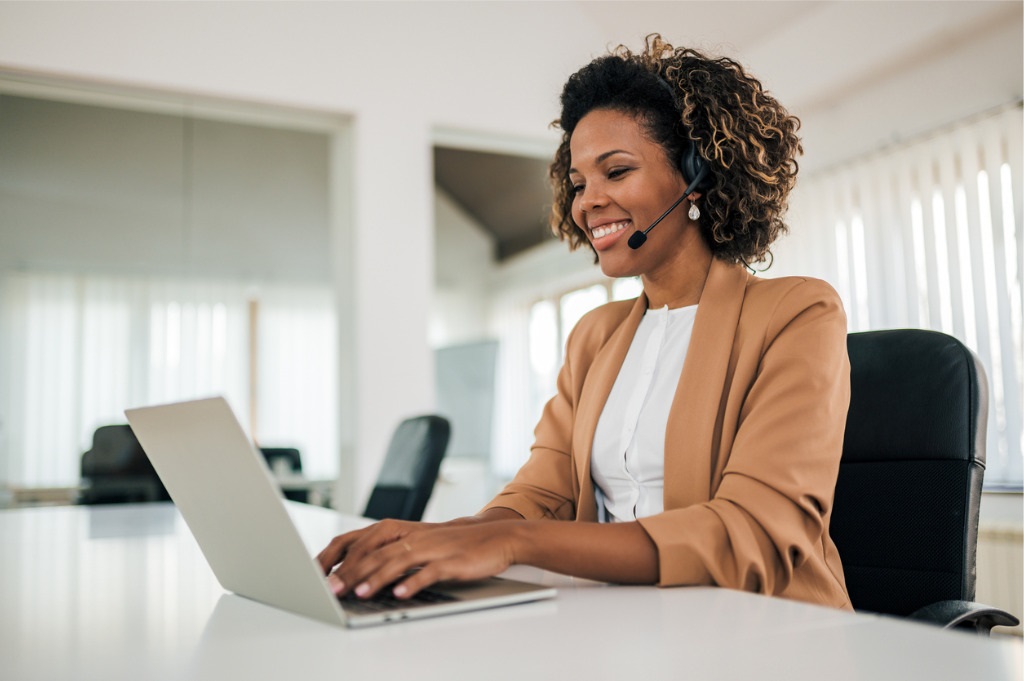 Real estate agents often feel overburdened with administrative and support tasks, so virtual assistants can be invaluable resources for relieving this strain by managing calendars, reviewing email correspondence and taking on tasks you simply don't have time to take on themselves.
Search for a real estate virtual assistant (VA) with experience in real estate and familiarity with relevant software – Summit VAs receive 160 hours of real estate-specific training to make their selection process simpler.
Client Relationship Management (CRM)
CRM (client relationship management) software equips real estate agents with all of the tools they need to maximize client communication and sales services, including contact management, invoicing, email campaign scheduling and project administration. Mobile-friendly cloud access ensures clients remain up-to-date on real estate transactions while it integrates seamlessly with platforms and tools like Google, Slack, QuickBooks Office 365 Dropbox etc.
Real estate CRMs that stand out include automated reminders for important tasks like appointments and follow-up calls with leads. This helps agents stay organized with appointments and follow up calls so as to not miss an opportunity or forget a prospect altogether, which could result in lost business. Furthermore, CRMs enable agents to provide personalized and effective customer service by giving agents access to client preferences, property specifications and past communications; providing this specialized level of care will encourage repeat and referral business and increase customer satisfaction.
Prioritize features that meet your contact and lead management, automation, MLS integration, marketing and reporting needs when choosing a real estate CRM. For instance, real estate agents who require contract approval processes should select one with built-in workflow capabilities – Less Annoying CRM is an ideal option in this regard as both its free version and paid edition are tailored specifically to real estate agents' specific requirements.
Social Media Management
An effective social media strategy for real estate is key to getting listings out in front of buyers and creating brand recognition. Working with a virtual assistant can help build your following, post on a consistent basis and track performance of posts.
Real estate is an industry with strong visual components, and making the most of this on social platforms such as TikTok and YouTube is essential to engaging your target audience and keeping them interested. By using visual tools, such as TikTok or YouTube, to engage viewers more engagingly with your content they may even share it among their own networks!
Apart from posting listings photos and videos, consider also producing content relevant to the local market in which your listings reside. This could include neighborhood events, favorite local hangouts, restaurants and cafes in their city – giving your followers insights into their city will show that you care and ultimately build trust between yourself and them.
Social media management tools like Sprout and Hootsuite allow you to batch, schedule and track posts all in one convenient place – saving time while making sure messages remain consistent across platforms. They're also great tools for tracking marketing assets such as photos so you never lose an open house listing description!
Email Marketing
Email can be an excellent way to stay top of mind for clients and prospects alike. By sharing useful content, relevant listings, and emphasizing your experience in real estate sales, email can help build trust among audiences – leading them to believe they can trust in you as their trusted real estate provider.
Email marketing combined with automated workflows can be an incredibly powerful lead generation strategy. By collecting email addresses at an open house or networking event and nurturing them via automated emails (like welcome series or property updates) can reduce conversion times significantly.
An automated email template can assist your real estate email marketing strategy by creating consistent messaging across channels, and on time delivery. A dedicated virtual assistant can make this task a lot simpler.
Email automation allows you to send the most effective messages at optimal times, for instance if your contacts tend to be most interested in newly listed properties, you could target these contacts through paid ads on Google or social media – reaching your ideal clients and creating more leads for your business. Furthermore, since housing markets change constantly it's vital that leads remain engaged through diverse content offerings.
Calendar Management
An efficient digital calendar is indispensable to any real estate agency. This tool allows you to link appointments and events with specific contacts and vendors, making it simple to access important files within your calendar. Being able to easily create, cancel and add notes/files directly will save time when scheduling meetings on-the-fly.
One of the best ways to streamline your real estate business is through automation platforms like Zapier. These tools connect third-party apps and services, including document management systems such as Google Drive or Dropbox, CRMs and electronic signature platforms like DocuSign or HelloSign – eliminating manual back-and-forth emails while making all necessary documents easily available across your organization.
Automating real estate transaction management systems that synchronize due dates with client calendars is another great way to automate tasks and avoid delays and costly mistakes.
If your clients are approaching closing, use your real estate transaction management tool to send them helpful blog posts or white papers on the topic in order to alleviate stress and build long-term client relationships that lead to referrals. These actions go a long way toward building long-term client relationships and increasing sales referrals.