Merchant Bankers' Role in Debt Financing For Indian Businesses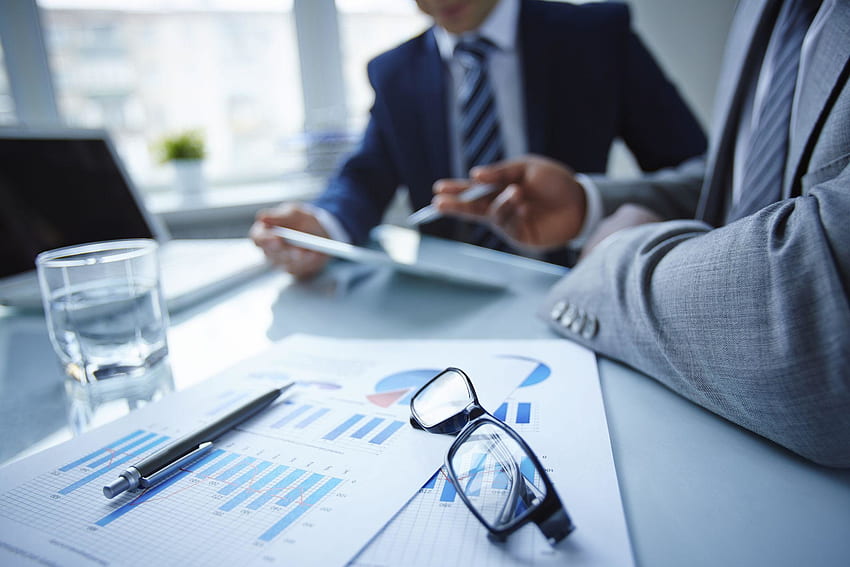 Table of Contents
In the ever-evolving world of corporate finance, securing the necessary capital for growth and expansion is a critical challenge that many businesses face. Whether you're a budding start-up or an established company seeking to optimize your financial strategies, the role of merchant bankers in India cannot be understated. Today, we'll address the role of merchant bankers in helping you seek assistance with debt financing and other financial services to raise capital.
Understanding The Merchant Banker In India
Before we dive into the nitty-gritty of debt financing, let's clarify the concept of a merchant banker in India. These are financial experts who specialize in corporate advisory, assisting businesses in various financial matters, including capital raising, mergers and acquisitions, and debt financing. Their primary functions are to advise their clients on foreign corporate investing, trade finance, and real estate investment.
Why Debt Financing Matters For Indian Businesses
Debt financing is an essential aspect of corporate growth. It allows you to borrow funds from external sources, such as banks or financial institutions. The funds obtained can then be invested in their operations and help in expanding businesses, or meet short-term financial needs. In India, businesses often turn to merchant bankers for their corporate advisory services which guide the intricate process of debt financing.
The Power Of Debt Financing
1. Fueling Growth And Expansion
Debt financing provides you with a potent source of capital to fuel your growth and expansion plans. A merchant banker in India helps you access funds quickly and without the need to dilute ownership through equity issuance.
2. Flexibility In Capital Deployment
One of the other benefits of debt financing is the flexibility to allocate capital where it's needed most. You even have the autonomy to decide how to use the funds. Be it for research and development, infrastructure development, marketing campaigns, or working capital management, anything and everything can be done. This flexibility empowers businesses to respond swiftly to market opportunities and challenges.
3. Financial Leverage
It also enables you to leverage your existing capital and assets to generate additional returns. When used judiciously, it can amplify profitability, as the cost of servicing debt is often lower than the returns generated by deploying the borrowed capital effectively.
4. Tax Benefits
In India, interest payments on debt are tax-deductible, which can lead to substantial tax benefits for businesses. This tax treatment further enhances the attractiveness of debt financing as a means to raise capital.
5. Preservation Of Ownership
Unlike equity financing, debt financing does not dilute ownership. Business owners retain control and decision-making authority, allowing them to steer the company's course according to their vision.
6. Building Creditworthiness
Establishing a track record of responsible debt management can enhance a company's creditworthiness. This, in turn, may lead to improved access to future financing opportunities at favorable terms.
How Merchant Bankers Facilitate Debt Financing
Now, let's get down to business and explore how merchant bankers can be your trusted allies in securing debt financing:
1. Expertise In Debt Instruments
Merchant bankers possess in-depth knowledge of various debt instruments, such as bonds, debentures, and loans. They also help you choose the most suitable type of debt financing based on your company's needs and financial situation. If you want to invest your money in equity capital markets, merchant bankers will assist in that too.
2. Access To Lenders
Not just in India but merchant bankers have established relationships with banks, financial institutions, and investors all over the world. They can connect you with potential lenders who are willing to provide the required capital at competitive terms.
3. Structuring Debt Deals
Crafting the right debt structure is critical. Merchant bankers can assist in designing debt deals that align with your company's cash flow, ensuring that repayment doesn't burden your operations.
4. Due Diligence And Documentation
Merchant bankers help you navigate the complex and legal paperwork involved in debt financing. They ensure that all necessary documentation is in order and that you meet regulatory compliance standards before investing.
5. Negotiating Favorable Terms
They also act as skilled negotiators on your behalf. They strive to secure favorable terms, including interest rates, repayment schedules, and covenants that protect your interests.
6. Risk Assessment
Assessing the risks associated with debt financing is paramount. Merchant bankers analyze and evaluate the risks to mitigate potential pitfalls and safeguard your business's financial health. Merchant bankers provide ongoing monitoring and advisory services. They help you manage your debt effectively, providing guidance if circumstances change.
Also Read: How Much Money Can Accounting Firms Save by Using Indian Tax Preparation Services?
Conclusion
In the world of the equity capital market, merchant bankers are your trusted partners when it comes to debt financing. They offer expertise, access, and tailored solutions to help your business secure the capital it needs to thrive. The choice of a merchant banker can significantly impact the success of your debt financing endeavor. Choose wisely, and you'll be on the path to financial growth and prosperity for your Indian business.