How to Fend Off Stress When Taking on a Long-Distance Moving Project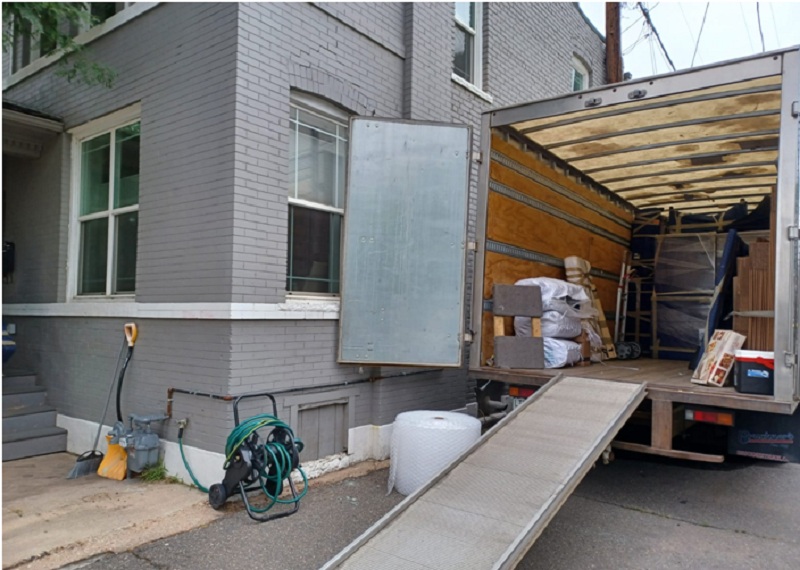 Table of Contents
Relocations are a significant life project that seems to force human beings to unpack all aspects of their life just as they look toward the future. When you are scrambling through all the elements of your past and even some things you may have been trying to avoid in your present, suddenly, you are forced to look into this big giant mirror with the idea of a long-distance move lurking in your mind. Yes, moving can feel like this oversized task that you may never achieve, and all the logistics that come with the process can bring stress alongside it all.
It can be increasingly challenging to take on all the little things, and your regularly scheduled life when you have yourself and the rest of your household to deal with. Instead of trying to take it all on by yourself, contacting relocation experts for support can help to provide some cushion for your mental space and emotional health. Getting a local Aurora moving company gives homeowners and renters room to breathe and allows them to take a load off during the moving procedures – but that isn't the only thing; there are many ways to relieve stress and provide yourself and everyone in your home some grace throughout the long-distance moving journey!
Ways to Fend Off Stress on a Long-Distance Moving Project
Be As Organized As Possible
Before you end up in the thick of it and as soon as you are aware of the move and have begun finalizing details, it is essential to jump on the things you need to manage as early as possible. The sooner you get started on any task, the more time you will have to spread out and compartmentalize or scaffold each thing that needs to be completed. To-do lists are fun for some people, but they can pile on anxiety.
Planning and remaining well organized throughout your relocation is necessary – it is the secret to unlocking a seamless move. Keeping things organized can feel rough when you are handling everything else in life, all while attempting to map out your trip long-distance. Reputable moving companies can be one of the most extraordinary benefits of moving, but you have to be sure you are booking with the right one. When you have licensed and experienced movers supporting you, your relocation expert and customer care team will help keep everything on schedule and organized, no matter what life has in store for you!
Take Time to Take Care of Yourself
You are packing up all of your household goods and sentimental items and moving across the country to someplace new to make a home and a new life for yourself. You are going through the motions, the changes, the ups and downs, and it is critical to take a moment to really look at how that could affect you. Don't get so caught up on the little things and all the details of your move when you have a beautiful life and home you are vacating for the next. There are all your favorite frequented spots to eat at, friends to see, and family members to visit with before you go.
Carving out time for yourself is as important as everything that will provide closure on your move. Practice those coping skills you have learned in therapy, schedule an extra session or support group to ease your mind, get outside and enjoy the Rockies, or do something you always wanted to but never got around to. Actively engage in things that lower your stress and ease your conscious mind, feed your soul, and enjoy the time right in front of you because that cannot be regained, and your sanity is not worth anything that can be materialized or monetized.
The Journey is Part of Your Final Destination
Once you've finished packing and you're finally ready to get on the road, don't rush to your destination- unless you're on a deadline or have an expedited delivery on the books. The trip to your new home is all a part of your personal and used journey; it is a perfect opportunity to start making memories and celebrating what lies ahead. The unknown can be incredibly intimidating, but it doesn't need to be something you shy away from. Traveling to a new place with a legitimate, reputable moving business transporting your household goods should provide comfort, ease, and security – so there is no need to worry.
Also Read: The Cost of an Out-Of-State Move: What Goes into Your Relocation Estimate
Call On Local Movers for Support
The network of people you love and care for will naturally be your most prominent mode of emotional and mental support. Your friends and loved ones are there to be there in times of need, change, and happiness. Reaching out to utilize those tethers and relationships you have built will help to neutralize any feelings of fear or nervousness, and experienced movers can help to relieve the stress and create a simple long-distance relocation process!
The Denver Moving Company in Aurora, CO, services the Denver metropolitan area and the surrounding Rocky Mountain residents with top-tier local and long-distance moves. There is nothing like having a knowledgeable and reputable team of people who can fully support and guide you through a long-distance move. These are the relocations we need to normalize today and as we move into the future!