11 Advantages Of Coworking Spaces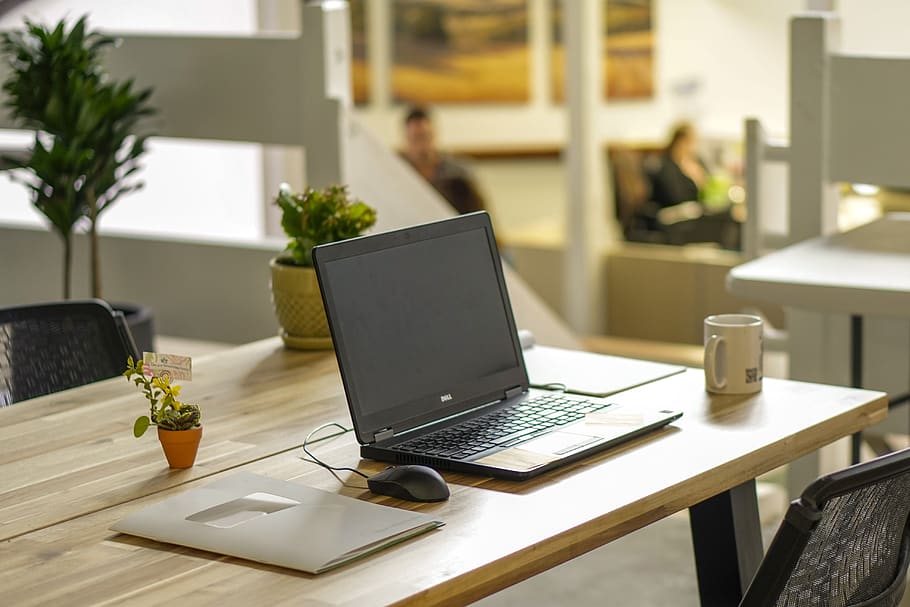 Table of Contents
What Are Coworking Spaces ?
Coworking spaces are workstations rented out to remote employees, freelancers, consultants, and anyone who doesn't have a head office – a place for individuals. This is a larger workplace that is rented for more people. They're also a great way to maintain a sense of routine and stability while traveling if you're working remotely in another city or country.
What Should Co Working Spaces Consist Of ?
Every coworking space has basic equipment like WiFi, printer, some kind of conference room… Some have startup resources that you can use from digital assets and even coaches and consultants.
Now let's take a look at some of the advantages coworking space has to offer.
1) Meet Inspiring Professionals
Unlike a group of employees who work in an office in the traditional sense, a coworking space is a professional home for people with all kinds of work and talents. You can work in one room with web designers, marketers and other professionals from different fields, which is very inspiring
2) Coworking Spaces Are More Inspiring Than Traditional Office
Switching your surroundings is the best inspiration of all, so the best workspaces are designed with meditation rooms, outdoor deck space, communal kitchen, high table, couch and more.
3) Coworking Spaces Are Sometimes Open 24/7
While not all coworking spaces are open 24/7, you can usually find one that is in some of the best cities for remote working. This makes it easier when you have to work late, come in early or have a working weekend. Maybe you're not alone, whether you're working on a pressing deadline or packing in some work on Sunday .
4) Co Working Spaces Host Various Activities & Networking Events
For anyone who wants to participate, there could be activities like yoga and meditation or community events where photography, social media and business are discussed. Events like this provide a sense of community in "work" oriented areas and are great bonuses – and often more interesting – than the typical free time with colleagues.
5) Coworking Spaces Makes It Possible To Work Remotely And Travel
Nomadic professionals who travel a lot often look for great coworking spaces wherever they go so that they have constant WiFi, a guaranteed spot in their workspace setup, and see familiar faces every day. This makes coworking spaces a more sustainable solution for working and traveling remotely than working from cafes and restaurants or in hostel lobbies.
6) Coworking Spaces Shows That It's Not Crazy To Be A Freelancer
The digital revolution, the rise of remote work and all the factors that make creative careers possible have given many people the opportunity to start their own business and start working as a freelancer. Naturally, this shift away from traditional full-time office work allows coworking spaces to become places where freelancers feel like they fit right in. In fact, there's no better place to freelance than a coworking space – where else can you find community and meet like-minded people?
7) Coworking Spaces Encourages Entrepreneurship
Coworking spaces are for those who already work remotely or any group of employees who work in a small company and are looking for office space in a coworking space. Coworking spaces (because they are a relatively new phenomenon) are usually created relatively recently and therefore have creative and modern designs. Entrepreneurship, because it can be out of the box, also requires a certain level of stimulating environment. Whether you and your team are three or fifteen people in total, being in a co-working space and taking advantage of all the dynamic locations and benefits can inspire new ideas.
8) Coworking Spaces Offer Multi City Memberships
As coworking spaces grow in popularity with the rise of remotely working professionals, multi-location coworking spaces bring many benefits.
9) Coworking Spaces Manager Will Help Curate Your Experience
A coworking space community manager is usually someone whose job it is to make sure your coworking experience is excellent.
This person will usually send out community newsletters detailing new members or businesses joining the space, upcoming events and opportunities to provide feedback on what you'd like to see.
Depending on the size of the co-working space, there may be multiple community managers managing a maximum of one floor. It's usually a good idea to be friendly with the community manager to make sure you get the most out of your coworking space membership.
10) Helps Reduce Anxiety And Loneliness For Remote Workers
For remote workers or people new to working from home, figuring out how to avoid burnout and isolation is a real challenge. Anxiety and loneliness often stem from feeling alone when working from home or alone without a company
Coworking spaces help solve these problems by providing a constantly social atmosphere where you can see other people and continue to meet people and make meaningful connections. While coworking spaces aren't for everyone, especially if you're not close to one and have to commute, they can solve the problem of feeling lonely when you're working remotely. This is one of the biggest advantages of remote coworking spaces.
11) Provides Stability And Routine To Digital Nomads
Being a digital nomad can be overwhelming—the freedom to create your own schedule remotely, work in different time zones, and learn how to balance productivity and motivation.
One of the biggest challenges for digital nomads is sticking to a schedule and making weekdays feel like weekdays and weekends like weekends before you start working in a coworking space.
Going to a coworking space brings back the feeling of going to an office, but it's the office — rather, the work environment — that you choose, whether you're a freelancer, an entrepreneur, or a digital nomad.
Going to the same coworking space every day creates a greater sense of belonging and routine than going to a coffee shop that may be closed for days or may not have available seats or outlets before you show up to sit down. at your favorite table.
It's easier to concentrate in coworking than at home, because you won't procrastinate and start cleaning.
It's also easier to be productive and motivated in a coworking space where you can see lots of people working, compared to a coffee shop where you might have a few kids running around to distract you, or a cute puppy or a humming espresso machine interrupting a call you need to make
Overall, coworking spaces are like flexible, social and inspiring workspaces to work in. The rise of coworking spaces has solved many of the problems of remote professionals and remote traveling workers, from creating communities to creating routine and stability. So Mumbaikar's go and explore the coworking space in Mumbai and get first hand experience towards this flexible and cool trend.