From Ancient Origins to Contemporary Trends of Siding Design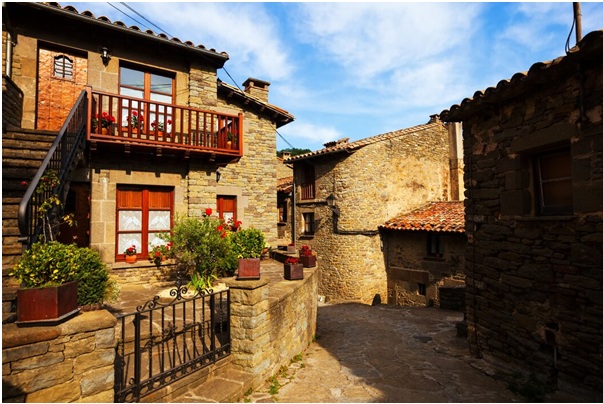 Siding design has been an integral part of architecture for centuries, with its origins dating back to early human settlements. The use of siding, which serves both practical and aesthetic purposes, has evolved over time:
Ancient Siding: The concept of siding design can be traced back to the earliest human civilizations. In ancient Mesopotamia, mud bricks were used to create the first form of siding, providing shelter from the harsh climate. In Egypt, mud bricks and stone blocks were used to construct the walls of pyramids and temples, serving as early examples of exterior cladding.
Medieval and Renaissance Periods: Throughout medieval Europe and the Renaissance era, timber framing and half-timbered construction techniques became prevalent. This involved wooden structural frames filled with wattle and daub, brick, or plaster, with decorative timber elements exposed on the exterior.
Colonial America: In North America, early settlers used wood siding, often cedar or oak, to construct their homes. Colonial architecture prominently featured wooden clapboard siding and shingles. Siding design in Hamilton, Canada shares many similarities with the rest of the world, but there are also distinct regional and climatic factors that influence the choices made by homeowners.
19th Century: The 19th century brought innovations in siding design, with the introduction of sawmills and mass-produced materials. Wooden siding, including bevel siding, became more widely accessible.
20th Century: The 20th century saw the emergence of various new siding materials, including vinyl, aluminum, and fiber cement. Modern design trends led to the use of concrete, brick, and stone siding as well. (source)
Contemporary Trends: Today, there's a wide array of siding materials and design options to choose from, including innovative materials such as engineered wood, metal, and composite products. Energy efficiency, sustainability, and low maintenance have become important factors in contemporary siding design.
Siding design has evolved alongside architectural advancements and technological innovations. Today, homeowners and builders have access to a diverse range of siding materials and styles, allowing for both functional protection and aesthetic enhancement of buildings. The history of siding design reflects the changing needs, materials, and design preferences of different eras and regions.
There are several methods to research siding designs when planning a home improvement project. Here are some common approaches:
Home Improvement Magazines: Home and lifestyle magazines often feature articles on exterior siding options and design trends.
Online Research: The internet is a valuable resource for researching siding designs. You can explore websites, blogs, and forums dedicated to home improvement and architecture.
Home Improvement Shows: Home improvement television shows often showcase real-life projects, including siding upgrades.
Consulting Professionals: If you're planning a siding project, consider consulting with professionals such as architects, builders, or siding contractors.
Visit Home and Garden Expos: Attending home and garden expos or trade shows is an excellent way to see siding materials and designs in person.
Online Visual Tools: Some manufacturers and home improvement websites offer interactive visual tools and apps that allow you to virtually experiment with different siding materials and colors on images of your own home or similar structures.
Ask Friends and Neighbors: Speak to friends, family members, and neighbors who have undertaken siding projects. They can share their experiences, recommendations, and potentially even refer you to reliable contractors.
Also Read: How Modern Kitchen Appliances Revolutionize Meal Preparation?
Determine your budget, select a style that complements your home, and explore the exterior options for your renovation project or new build. Protect your home while taking pride in its appearance.