4 Reasons Why You Should Buy LG Refrigerator In 2023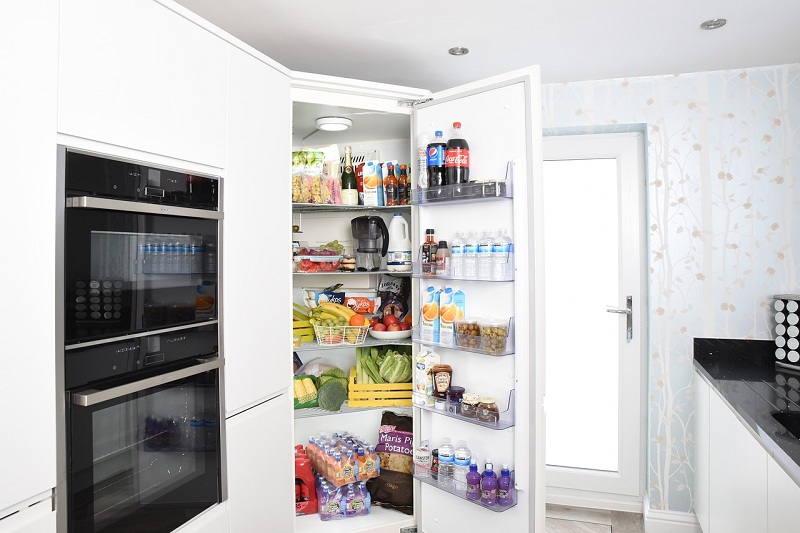 Table of Contents
If you're ready to reimagine how you stock your fresh produce, how you pour up your favorite beverages, or how you take inventory of what's inside your fridge, then LG refrigerators might be what your kitchen is missing. With multiple J.D. Power surveys awarding LG refrigerator reviews with some of the highest scores in their class, the South Korean appliance brand has become one of the most reliable refrigerator lineups on the market.
LG refrigerator is the most popular among all other brands. There are several reasons for you to choose this brand. They are energy-efficient and stylish. Aside from having advanced technologies, LG fridge prices are also very affordable. It is hard to find any reason to reject this refrigerator brand.
In this article, we will explore the reasons why the LG refrigerator is the best refrigerator to buy in 2023.
Also Read: Various Small Appliances That Need Repair Services in Alexandria, VA?
The highly innovative "Instaview Door-in-Door" feature
This top-tier premium side-by-side refrigerator features InstaView Door-in-Door technology. Two quick knocks on the streamlined mirrored glass panel activate the refrigerator's lighting (for around 10 seconds), revealing the contents of the easy-access compartment.
It's a helpful function for making quick decisions, such as whether to buy milk or a certain food item. The LG InstaView refrigerator allows you to see what's inside, or at least a good chunk of it, which is something you won't find on other consumer home models.
Easily-retrievable foods and drinks can be stored on one of the door shelves, so you'll never have to rummage around the fridge again for a Coke or cheese stick. By removing the need to open the door, InstaView significantly cuts down on the heat loss that occurs when cooling a space. With Door-in-Door, getting your hands on your go-to refreshments and munchies is a breeze. The LG InstaView has high-tech features that can make your cooking easier.
Inverter Linear Compressor: Quieter and More Energy-Efficient
The inverter linear compressor is a cutting-edge innovation found in LG's latest line of refrigerators. By regulating cooling power in response to the volume of food in the fridge, they can reduce energy use by as much as 32%. Piston drives are used instead of reciprocal drives to maximize refrigeration efficiency, which results in significant energy savings.
This compressor is effective within a temperature range of 0.5 °C, which is nearly half that of a standard compressor's operating range. Compressor noise is cut by as much as 25% thanks to its reduced number of friction points.
Hygiene Fresh+ with a 5-stage filtration process
Hygiene Fresh+ is a new feature available on high-end LG refrigerator.
This device has a 5-layer filter, with the first stage removing dust and mold. Second, an acidic odor is absorbed, and in the third stage, the alkaline smell is absorbed. UV light-emitting diodes are used in the fifth and final stage to filter out any remaining contaminants.
The fridge's air quality is improved, and odors are reduced thanks to the smart air filter's bacteria-removing capabilities, which can reach up to 99.99%.
Smart features, including the LG Smart ThinQ app
Anywhere you have internet access, you can command your LG Smart ThinQ appliances. LG refrigerator you to remotely monitor, diagnose, and manage your Instaview fridge from your smartphone. You can change the temperature, turn on Express Freeze, and see how your fridge is doing with just a few taps on your phone.
Optimal temperature is automatically maintained thanks to a network of digital sensors that detect and react to hot meals and open doors.
This LG is a visual feast and packs powerful capabilities. The LG InstaView refrigerator-freezers have a total capacity of 668 litres, so they can hold a lot of food and frozen products for a large family. The cooler box is set to about 3°C, which is great for cooked meat and cheese, and the bottle rack can hold up to four bottles at the ideal temperature of around 4°C.
Also Read: Top 10 Best Air Conditioning Repair Services in Dubai!
Grab the latest refrigerator for your home
If you are worried about the hefty refrigerator price, you can make your purchase online with the help of a Bajaj Finserv EMI network card at no cost EMI and Zero Down Payment option. You can purchase the best refrigerator online by paying a few thousand every month via the easy EMI scheme.